The story of one of the world's most popular and eccentric progressive rock bands by Narendra Kusnur
On January 27, hundreds of Jethro Tull fans across the globe waited for the midnight clock to strike. Online streaming of the band's latest album The Zealot Gene was about to begin, and anticipation was high. Some preferred to receive pre-ordered physical copies, so they could get better sound. The following day, social media was filled with opinions. Good, bad or average, whatever the reaction, this was one of the most talked about albums launched in recent memory.
The buzz was natural. Jethro Tull was releasing a record after The Christmas Album in 2003. That had older tracks, treated afresh. If one looks at entirely original material, the gap was of over 22 years, after the 1999 release of J-TullDotCom. The band's frontman, the charismatic vocalist, flautist and songwriter Ian Anderson, put out some solo albums in the aftermath. But with long-time guitarist Martin Barre leaving in 2011, supposedly at the orders of Anderson, fans had declared Tull as over and done with. Anderson thought otherwise, releasing three 'Jethro Tull' singles before finally launching the entire new album.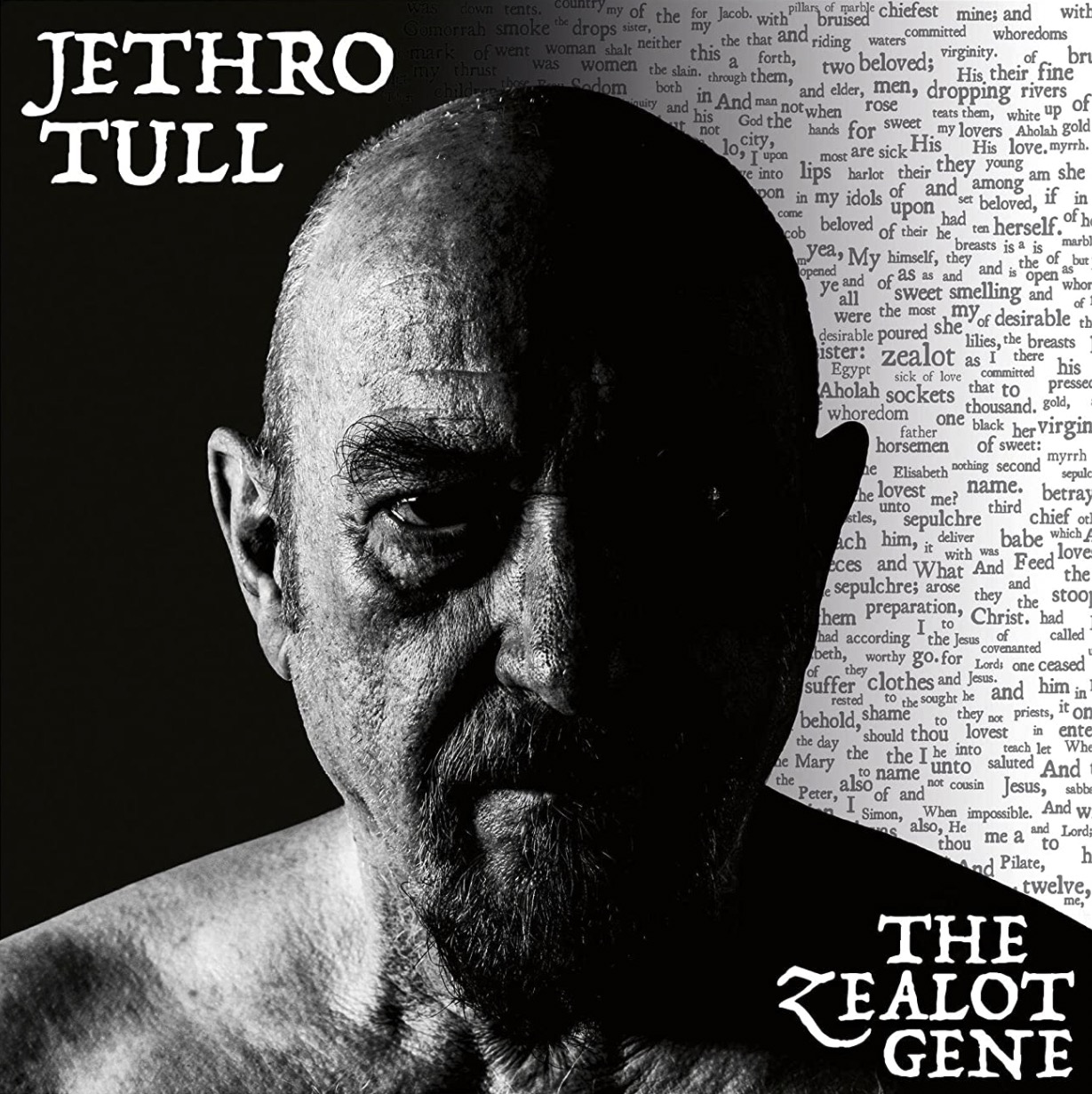 For over five decades, Tull has had a special place in rock music history, making a mark with albums like Aqualung, Thick As A Brick, Songs From The Wood, Heavy Horses and the Grammy award-winning Crest Of A Knave. It has been a prime example of a cult act, one with a substantially large and dedicated following, but not something that the masses would know of. Even with The Zealot Gene, while the excitement has been high among ardent followers and members of various fan groups, it hasn't least affected a huge section of typical rock music listeners, who like their music loud and guitar-driven.
India has had a set of admirers too, many currently in the 50-70 age group. Most of the early albums have done well, first when recorded on tape, and later when released by EMI Music. Anderson has done four concert tours of India, beginning in 1994. In 2004, Tull played a concept show with flautist Pt Hariprasad Chaurasia and two years later with the band Alms For Shanti, formed by rock band Indus Creed's Uday Benegal and Jayesh Gandhi. In 2008, Anderson and the new line-up played with sitar exponent Anoushka Shankar.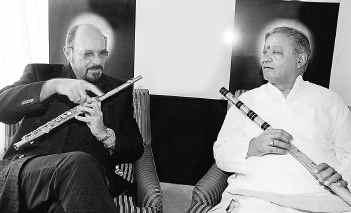 In many ways, Tull is everything that a rock band shouldn't be. Its main instrument is the flute, which very few groups have touched. The music has been inspired by rock, medieval elements, British and Celtic folk music, and even electronic sounds for a brief period, and the vocals are nothing like the high-pitched ones we have heard in Led Zeppelin, Deep Purple and Iron Maiden. To top it all, drugs have been a no-no. Yet, Jethro Tull has its own unique sound and own set of diehard fans.
Anderson has been the proverbial head honcho. Born in Scotland on August 10, 1947, his family moved to Blackpool, England, when he was 12. The group was formed in 1967 and soon played in the London club scene under different names. The band was finally named Jethro Tull after the inventor of the agricultural tool called seed drill. In an earlier interview to this writer, Anderson had said, "It was our agent in 1968 who suggested the name. I didn't know it was really a dead guy who invented the seed drill 200 hundred years before, as I hadn't covered that period of history at school."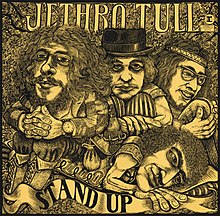 The band's first album, This Was from 1968, was rooted in the blues. The original guitarist Mick Abrahams was replaced by Barre, and in the follow-up album Stand Up, the actual Jethro Tull sound became evident on songs like 'Reasons For Waiting'. 'We Used To Know' and 'Look Into The Sun'. However, the tune to really catch the public fancy was Anderson's take on the classical Johann Sebastian Bach piece 'Bouree', which even today remains a staple at concerts.
The album Benefit (1970) was followed by the hugely successful Aqualung, whose title track and 'Locomotive Breath' became all-time favourites. Since some of the songs were about deprived people and others reflected Anderson's views on organised religion, the media and fans described it as a concept album. However, Anderson disagrees, saying it was just a collection of songs with maybe two or three having something in common. He agrees that the next album Thick As a Brick "certainly was (a concept album), reflecting the surreal and cynical British humour of that time, specially Monty Python".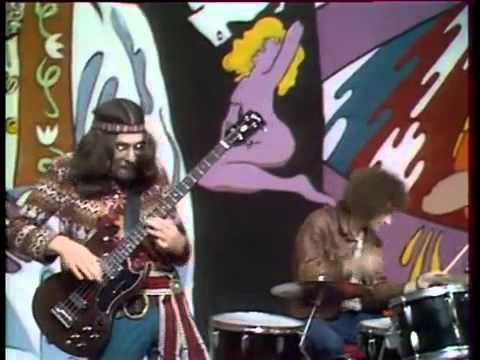 Released in 1972, Thick As A Brick completes 50 years coming March 3. It consists of a single song with a narrative over two sides, based on words by a fictional character, eight-year-old Gerald Bostock. The album cover was designed as a tabloid newspaper's front page, and Anderson's broad idea was to release the parody of a concept album. Fans often describe Aqualung and Thick As a Brick as their favourite Tull records, but both weren't instant sellers, growing in sales as time passed. Anderson used the same single-piece formula in A Passion Play, but that got negative press reviews.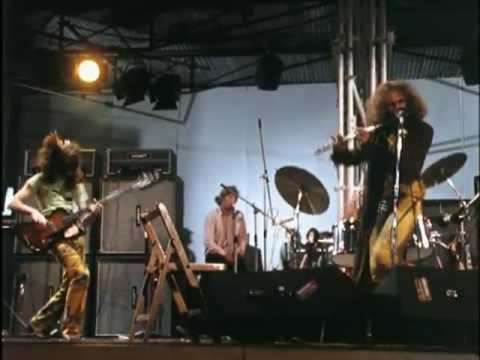 The other Tull attraction was its live performance, with Anderson being considered one of the best showmen on the circuit. He played the flute standing on one leg, wore outrageous medieval attire with codpieces and charmed the audience with his humour between songs. Naturally, there have been some folks who have attended Tull concerts regularly since the late 1960s.
The Tull following kept growing through the 1970s, with the records Minstrel In The Gallery, Songs From The Wood and Heavy Horses. The sound varied between acoustic, electric, folk and medieval influences, and though the band had its distinct identity, it was clubbed in the larger 'progressive rock' category along with Pink Floyd, Genesis, King Crimson, Yes and Emerson Lake & Palmer, none of who were similar to one another or to Tull. The classic 1970s line-up also had Barre on guitar, John Evan on keyboards, bassist John Glascock and drummer Barriemore  Barlow, with David Palmer providing orchestral arrangements.
The band's sound slowly changed in the 1980s, incorporating more electronic influences. With Crest Of A Knave in 1987, they won the Grammy for Best Hard Rock/ Metal Performance, of all categories, defeating favourites Metallica, of all people.  Yet, the later albums did lukewarm business, though the 2003 Christmas Album sold slowly and steadily, especially during season time. Anderson started focusing on solo projects. While most were toned down alterations of the Tull sound, the 1995 album Divinities consisted of flute-based orchestral pieces. "I tried to be the Bing Crosby of the flute," he said in reference to the evergreen American singer.
In 2012, Anderson released the sequel to Thick As A Brick under his own name. The album, which imagined what Gerald Bostock might be doing 40 years later, met with a good response, but achieved limited commercial success. Over the past few years, Anderson's decision to replace Barre has come under criticism, even among old-time Tull fans. Barre started his own tours, performing old Tull classics, being joined by former members Palmer and drummer Clive Bunker. Anderson did his own concerts with his new line-up, with Florian Opahle replacing Barre.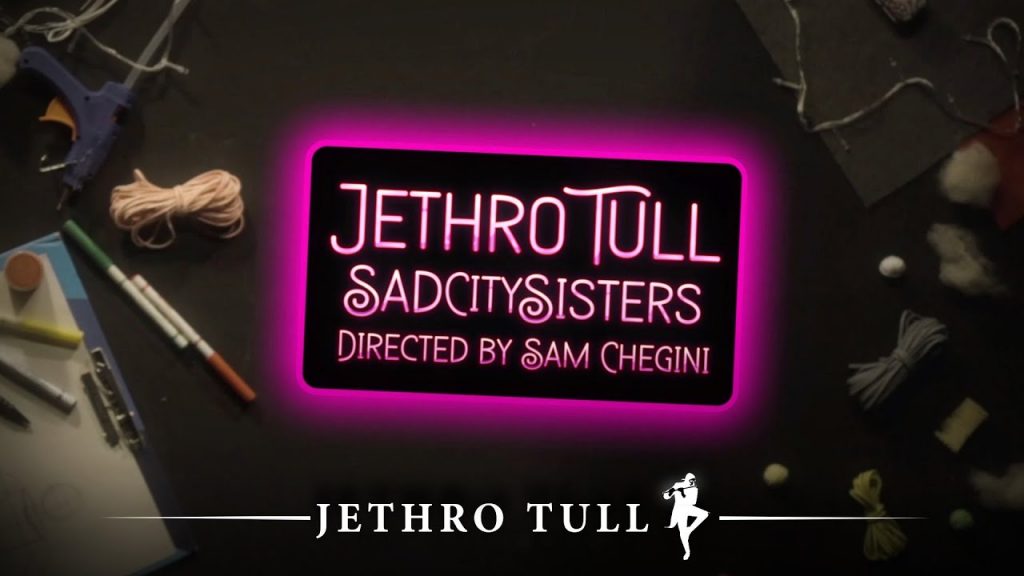 Naturally, when Anderson announced that the next album would be released under the name of Jethro Tull, there were surprised and mixed reactions. Yet, the fans waited patiently, as 'Shoshana Sleeping', 'Sad City Sisters' and the title track were released in phases. The initial response, at least on the different Facebook fan groups, has mostly been positive, though some have said it pales in comparison to classic Tull, and that Barre is sorely missed. On vocals, Anderson has stuck to a comfortable range, and his flute-playing remains as classy as ever. What's the secret of the mastery over the instrument? He had told this writer, "Economise on the huffing and puffing. You have to remember to breathe. Phrase things and put it together like a well-written sentence of English grammar. Pauses, varied tempos and ways of expressing the nuances. Make it a journey— not a sprint to the finish."
For curious listeners, good start-off songs on the album would be 'Mrs Tibbets', 'Mine Is The Mountain' and 'Sad City Sisters'. Specific responses have been varied, but that's been the case with almost all Tull albums. Like the earlier releases, The Zealot Gene takes time to grow too. But as we said, Tull does everything that a regular rock band shouldn't do. They sound like nobody else, nobody sounds like them. Bouree!