In the 38 years that Mike spent at HTA, he led the agency to a position of lasting fame and leadership, writes Prabhakar Mundkur
The TV Serial Mad Men helped to immortalise both – the people in the advertising profession and the profession itself. The advertising industry in India closely mirrored life on Madison Avenue in many ways. Advertising in India got a reputation for being an enjoyable profession that included vodka martinis for lunch and parties with glamorous models for dinner. Nothing could have been further from the truth. I joined advertising towards the end of 1977 and I might as well have joined banking which was considered a boring profession then (there were no scams those days!), given my postgraduate qualification in Economics. Life on the inside I am afraid was as dreary as any other industry.
There was a certain prestige in joining Hindustan Thompson Associates (HTA) those days. My office or 'cabin' as it is referred to in India, was just another cabin away from where Mike Khanna sat when I joined HTA in the summer of 1982.  It's never too comfortable sitting that close to your superboss. One of the executives who shared my cabin had a very loud laugh and unfortunately for him, every time he laughed, Mike passed by giving him a quizzical look which included an almost imperceptible twitch near his lip to say he was not amused. My friend was quite sure he would get sacked one day.
In the years that followed, I had a lot to learn from Mike. One was his penchant for accuracy. He once told me that he didn't like vague answers. I found that he was particularly allergic to words like 'about' and 'maybe' which to him represented a large degree of uncertainty. He once privately explained to me over a cup of coffee that when someone used the word 'about', he or she wasn't sure of what he was saying. Then he pointed to the coffee table in front of him and said: 'If I want to know the diameter of this table and someone says it is about 3 feet', I can't take that for an answer. He continued: 'Is it 3 feet and 1 inch or is it an inch short of 3 feet?'. "In my profession, I need to be exact, I can't be vague," he said. I was impressed by that little piece of philosophy from Mike and to me that was one of his keys to success. Over the years, I found that I could satisfy his need for accuracy in everything I did including writing the perfect minutes of a meeting, normally considered a mundane task.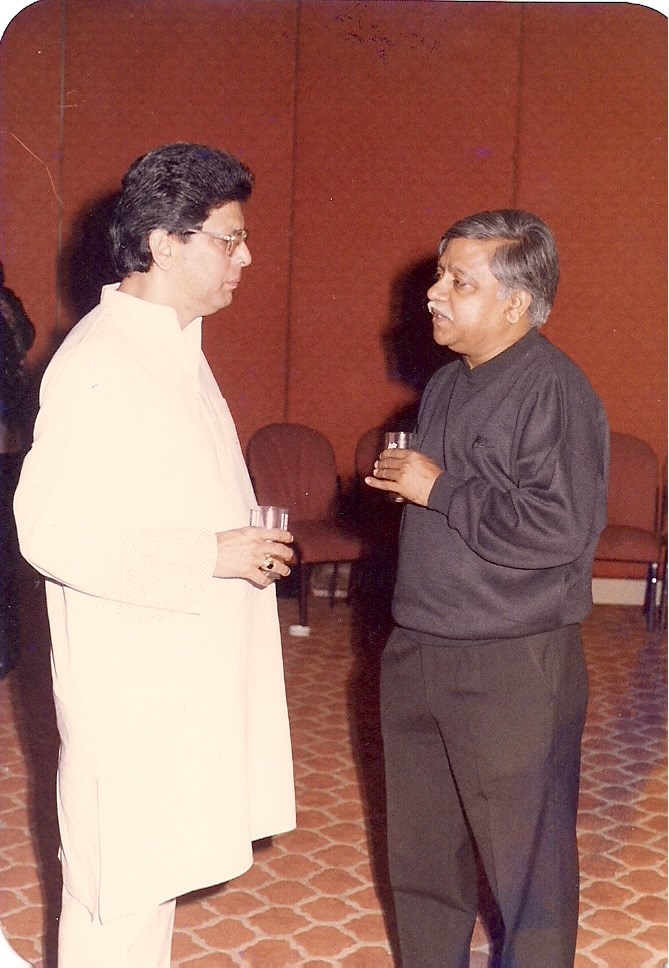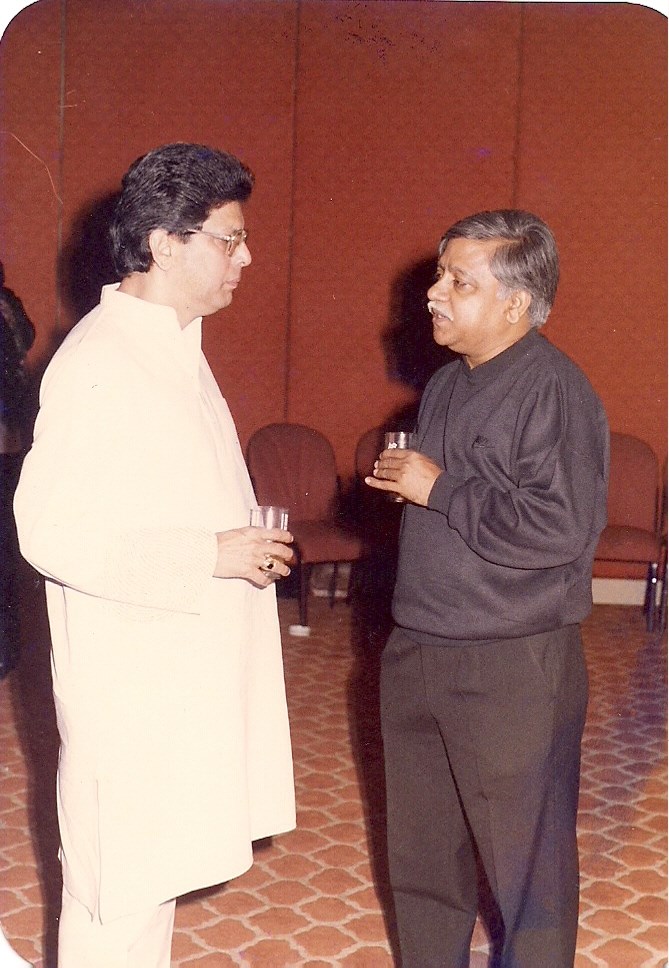 For a long time, I was in awe of him, and I think our relationship was still a little distant when I was still a junior. But when I grew in seniority, he finally posted me as the head of HTA Bangalore and our relationship grew by leaps and bounds. He would make regular trips to Bangalore to meet my clients and review the performance of the office. Dinner was always at the ITC Windsor. Mike liked good food. Then on one of his visits I tentatively told him that Bangalore was called the 'pub city' and during one of his visits we should visit a pub. This was way back in 1992. He looked doubtfully at me, and asked me what we would eat there. I told him that we could have a something called the 'pub dinner'. He was intrigued but Mike was adventurous enough to want to go to a pub that night. So we sauntered off to Pub World on Residency Road which was the hot favourite those days in Bangalore. Mike looked uncomfortable with the seating. After all pub stools are not ergonomically designed for comfort. But before he could get too uncomfortable, we had our key Unilever client walk in for a beer with his superboss from Unilever, London. All of a sudden, this was a great opportunity for Mike to interact with the top brass of one of our major clients. I believe when Mike got back to Mumbai, he expounded on pub life in Bangalore to the HTA folks in Bombay.
Mike was quick thinking.  At a very important pitch, a client who sold the most popular beer in the country once posed a difficult question for him.  Said the client: "Your agency is aligned to a famous brand of beer with JWT around the world, so if that beer came to India, you might sack me and take on that the global product. Why should I hire you?". Prompt came the reply: "If you promise not to sack me, I won't sack you."  The client was stunned and gave us almost his entire business that day including his spirits division.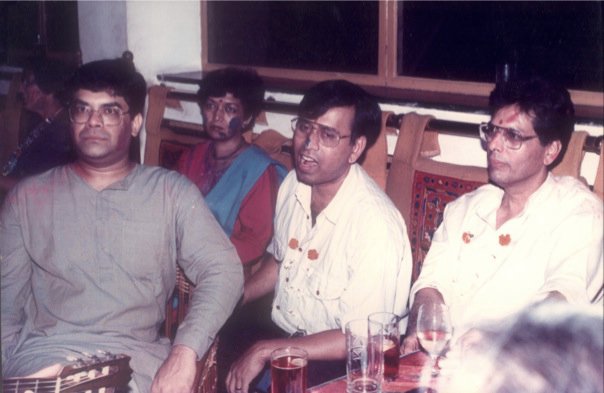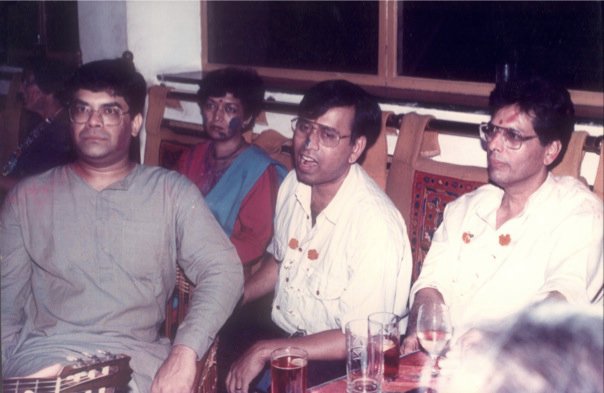 On another occasion, the MD of a spark plug manufacturing business told him: "I will only give you my business if you assure me that you will look at every piece of creative that comes out of your agency." Mike's retort was a winner. He told the client: "If you look at every spark plug that comes out of your factory, I will look at every piece of creative."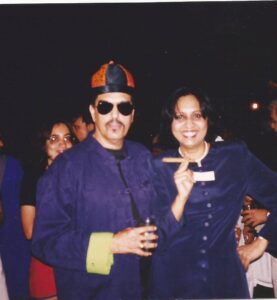 Mike was a great leader. He displayed all the leadership skills that we are taught today by the big business schools. One of this admirable traits was that he was always backed you when you needed his support. I was once in a meeting with the board of directors of a company and they were briefing me on a project that was required in a week's time and it was impossible to deliver it. So I told them that it would be not possible to deliver in that time-frame. They were all mighty annoyed. Immediately they asked for Mike's direct line and called him up while they glared furiously at me. They said that there was a Prabhakar Mundkur with them who was refusing to do a project because the time for it was not adequate. I could hear Mike's voice crackling from the other side of the receiver: "If Prabhakar Mundkur says it can't be done, it can't be done". I was overwhelmed by his confidence in me and supporting me in front of an important client. When I reached office, I went to thank him for his support, but he just treated like one of the things he had to do during the day.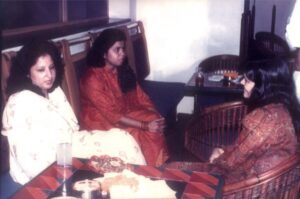 He knew his people well. When he once offered to promote me to head our Bangalore office which included being on the Executive Committee of HTA, I told him I would need to think about it. Pat came his reply: "Prabs, don't be a hippie. Grow up. I am putting you on the board of the company".  Somewhere at the back of his mind, he knew my disreputable past as a member of a rock band in my growing up years. I was impressed by his insight into people.
Mike was not only the Chief Executive of HTA, later JWT, but he was a highly respected industry leader. He played a key part in industry bodies like the Advertising Standards Council and the Advertising Agencies Association of India.  He didn't really care for being in the press, but his achievements were so great that he became a famous face during his time.
"I think we all are 'Mad Men' but we are also 'Math Men'," said Sir Martin Sorrell some years ago. "It is a balance and our business is not only an art but also a science with traditional people. This balance in our business is very good. We are not in the advertising business anymore," he proclaimed like Nostradamus predicting the death of advertising. "Don Draper wouldn't recognise Adland," he added, pitting Don Draper's Mad Men against today's Math Men. For Sorrell, 'Big Data' had created a new era of  Math Men.
For me, Mike was that ideal combination of being one of India's first Mad Men, but with a difference – he was also a Math Man long before Sorrell could think of the phrase. Not surprising considering Mike had an MBA from New York in the early '60s when it was not yet fashionable to have an MBA. And his first job was in research. In the 38 years that Mike spent at HTA, of which he headed the agency for a good 20 years, until he was named Chairman Emeritus, he had led the agency to a position of lasting fame and leadership. He had also groomed dozens of leaders in that time.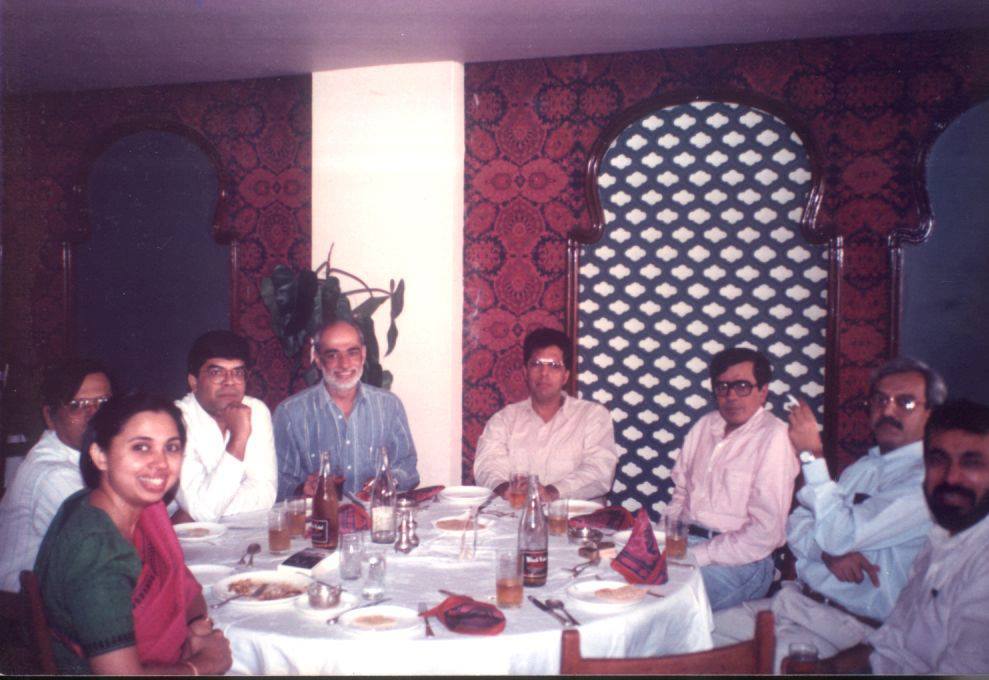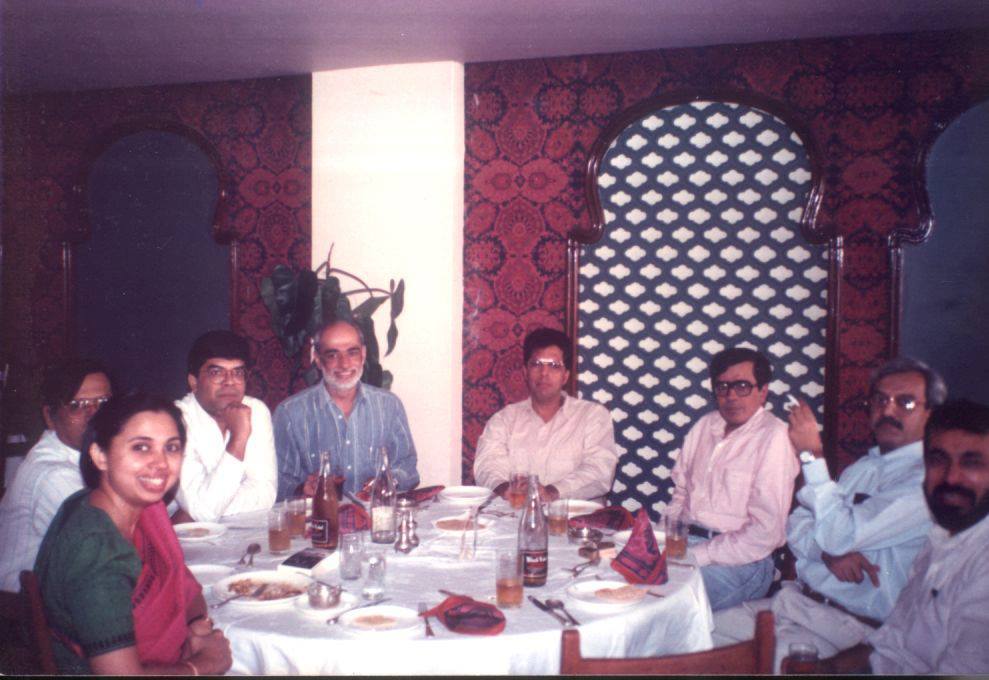 But most of all, he was a great human being. Honest, calm, sane, controlled and introspective.  If I learnt anything about management in my 42 years in the advertising business, I learnt it from Mike.