Sonavi Kher Desai talks to D Sivanandhan, former DGP, Maharashtra, about police and the security of senior citizens
With the substantial increase in the number of senior citizens in India, the issue of their safety and security requires attention. Crimes against, and abuse of, seniors are on the rise as reflected in the 2018 report of the NGO, HelpAge.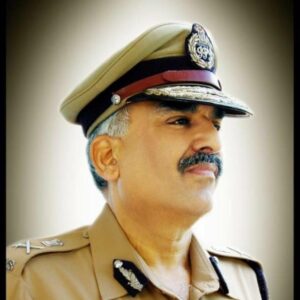 The Maintenance and Welfare of Parents and Senior Citizens Act was enacted in 2007 to safeguard the rights of seniors. On 11 December 2019, the Maintenance and Welfare of Parents and Senior Citizens (Amendment) Bill was introduced in the Lok Sabha. One of the provisions in the Bill requires every police station to have at least one officer, not below the rank of Assistant Sub-Inspector, to deal with issues related to parents and senior citizens​. State governments must constitute a special police unit for senior citizens in every district. The unit will be headed by a police officer not below the rank of Deputy Superintendent of Police.
How would this help seniors? How can they ensure their safety and what is the role played by the police? D Sivanandhan, former DGP, Maharashtra, gives us pointers with respect to the security of senior citizens.
Q. If a senior citizen is being harassed by children or relatives, can they approach the police for help?
All citizens have equal rights under the law of the land. In case of crimes such as robbery, cyber-crime, or an attack, they can report to the police like any other citizen. Vulnerable citizens, such as senior citizens, women, and children, are looked after more as they are considered weaker. However, seniors can request special attention from the police as per the new amendment made on 11 December 2019.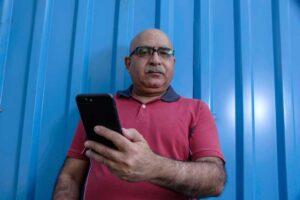 So, for instance, if seniors are victims of property-related abuse, the police cannot help them?
Such issues, so far as they are civil in nature, have to be decided by a court of law only and the police do not have the right to intervene. Senior citizens will have to go to court to sort out the civil cases. The police has no authority to get involved. In fact, they are prohibited from interfering in civil matters. However, if there is an element of crime involved in such matters, the police are duty-bound to intervene and take effective steps.
In which cases can senior citizens ask for police help?
If a crime is committed against a senior citizen they can go to the police to file a complaint under Section 154 of the Criminal Procedure Code. Also, if they are anticipating some issue with regard to their security they can inform the police to keep it on record and, in serious matters, request the police to take preventive action.
What advice would you give to senior citizens with regard to their security?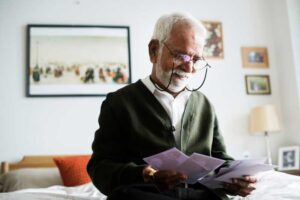 It is very important for citizens to come together to ensure the safety of senior citizens. I had launched a technology-based security portal in 2009 called www.hamarisuraksha.com that partners with police, government agencies, businesses, and citizens. The aim is to help to register, verify and track senior citizens, staff, domestic help, tenants, and workers/contractors. Forty thousand seniors had registered on this platform which helps police maintain a database of seniors and manage their security and safety. The following points should also be kept in mind.
Private security agencies can be used. Police can take action via private security agencies.
Neighbors should form local groups to help and check on the welfare and security of seniors.
Registering staff with photos is a must. Housing societies must install cameras and maintain office records of flat owners and staff.
It is also important to install double doors with grilles, as well as an alarm switch near the main door to alert building security in case of need.
Seniors should be educated in the use of phone/alarm/app to alert security or relatives in times of emergency. The police control room number should also be given to seniors. Everyone should keep the local police number on their mobile phones.

Will the provisions with regard to the police in the Amendment Bill of December 2019 help senior citizens feel more secure?
Yes, of course. With the dedicated staff in the police stations and in the headquarters, I am sure the senior citizens could expect more sensitized cops to attend to their problems with more alacrity. However, I would suggest that prevention is better than cure and senior citizens could take little more precautions to see that they are not harmed.