Artist Lalitha Lajmi reminisces on growing up with her brother Guru Dutt, a story of struggle, passion, love, and fate… the fate of traumatic depression that took over his craft of filmmaking
The story goes back to the city of joy where Shivashankar Rao Padukone and Vasanthi Padukone were struggling to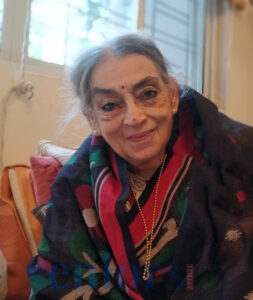 make ends meet. Shivashankar was a poet who worked as a clerk at Burmah Shell, and Vasanthi was a self-taught linguist who worked as a Hindi schoolteacher. While Shivashankar did overtime, Vasanthi took tuitions, and both gave their best to raise four sons and a daughter – Atma, Guru, Devi, Vijay and Lalitha. When the couple worked Vasanthi's mother took care of the children.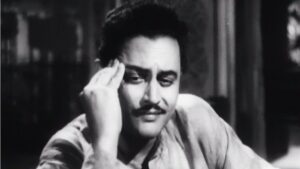 Later on, the family moved into a bigger house. The centre of the house was the kitchen where the children's grandmother cooked vegetarian Saraswat meals. Everybody would gather together, sit on the floor and grandmother would serve the meal. There was a separate pooja room for her where she would do her prayers, lighting diyas in the mornings and evenings. Guru enjoyed playing with the shadows the diyas created. There was a little outhouse in the backyard – there was 'houda' (a tank full of water) where the children played paper boats during holidays, a tin shed where Guru made kites. He was fond of flying kites. In the same shed during Diwali he would make firecrackers. He had a parrot as a pet, and he would teach it a new word every day and make the parrot repeat it the next morning.
"I remember Atma fought with me often, he would pull my long plaits and Guru would intervene and take my side."
To keep the children entertained, every weekend their grandmother would take them on a tram to their uncle BB Benegal's home. The children eagerly waited for the weekend as all the siblings (the Padukones and the Benegals) would spend the entire weekend watching films. Visit to uncle Benegal's was a place of inspiration. Uncle Benegal was a film publicist and his house had all sorts of paintings, posters, art – the atmosphere was a stimulus for the young creative minds.
Shouldering responsibility
At the age of 15, Guru passed his matriculation and had the desire to study more – go to college. Unfortunately, paying fees for his further studies were not possible as he had to shoulder the responsibility of the house being the eldest son. He took up a job as a telephone operator for Rs 30 a month. With his first salary he got presents for everybody – a sari for his mother, a coat for his father, a shirt for Atma, a frock for Lalitha and a copy of the Bhagwat Gita for his teacher.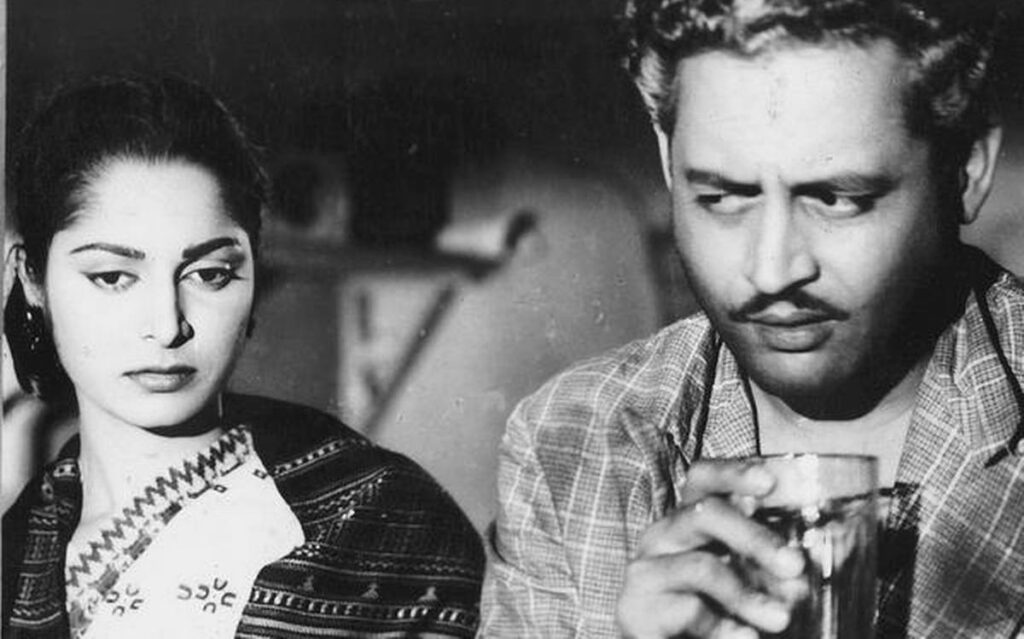 The Saraswat community held intimate cultural gatherings – more so a picnic every month. There would be performances, food and a lot of fun. Once Guru decided to put up a performance, too. He put on some makeup, wore a dhoti and a velvet jacket and did a surprise performance of a snake charmer. Everybody enjoyed it while uncle Benegal shot it on his 8mm camera.
On his sixteenth birthday uncle Benegal gifted him a box camera. It was then he discovered his passion for photography. He would click pictures of the community gatherings and family, and sister Lalitha would be his model. He would make her strike different poses, try different angles. He also took pictures of the shadows created by the diyas in his grandmother's pooja room.
The performance bug bites
One day Guru went to watch dance maestro Uday Shankar. After the performance, he was so moved that he decided he wanted to become a performer too. He told his mother about how desperately he wanted to train under the maestro at the Academy in Almora, North India. After much thought uncle Benegal decided to help with the Almora fees and his mother with personal expenses. It used to be bitterly cold during the winters in Almora and Guru didn't even have a proper jacket to keep him warm. However, he was the youngest there and everybody was fond of him, so he was taken care of. By this time Padukones had moved to Bombay and were living in a small flat in Matunga. Their hardship continued – his father did a clerical job, his mother taught in a school, his grandmother looked after the children and young Lalitha ran errands.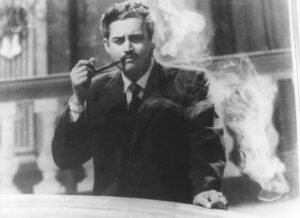 One day Guru told the family that Uday Shankar was coming with his troupe to Bombay for a performance at the Royal Opera House. His mother and Lalitha were looking forward to seeing Guru after a long time. They saw the famous Tandav Nritya performed by the maestro and a beautiful solo performance by Guru titled 'The Swan'. After the performance mother went backstage along with Lalitha to meet Uday Shankar and Guru. The maestro said to his mother – your son has great talent and you should support him and his creativity.
Later on, however, the Almora Academy had to shut down and most of the young dancers came to Bombay looking for a job. Even though it was difficult, Guru helped four of his friends by letting them stay in his house in Matunga. Mother telegraphed uncle Benegal requesting him to come down to Bombay as he knew directors and producers. Uncle Benegal came to Bombay and helped Guru join Prabhat Studios as an assistant choreographer.
Guru also did small roles here and there to make extra income. Here he became friends with Dev Anand and Rehman. The trio would spend a lot of time together working on sets and later they would hang out and talk about how they were going to make it big. The friendship was such that they had promised each other that whenever either one gets success, he shall help the other two.
The director's debut
Guru was rejected by producers several times, but he didn't stop writing. He would ask his mother and Lalitha for their opinions on the script. At that time, he had written Kashmakash, which was later titled Pyaasa. He was very sensitive, curious, observant of the smallest details, and that kept him ahead of his times. By then Dev Anand's career had taken off and as promised he invited Guru to direct a film in his new production company, Navketan Films. Guru made his directorial debut with Baazi… and thus began the life of the genius filmmaker.
Lalitha narrates, "Our whole family was invited for the recording of the song 'Tadbeer se bigdi hui' to be sung by Geeta Roy. At the mahurat, a Bengali beauty walked in, wearing a white silk sari with a golden border. She was so simple and humble for a successful singer. As the recording proceeded, we fell in love with Geeta and I suppose my brother too must have felt the same. My mother knew Bengali fluently so she conversed with her in Bengali and invited her over for lunch one afternoon.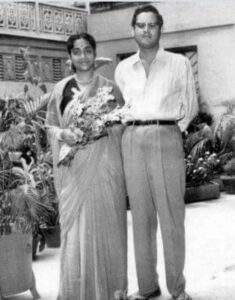 "She came with her father on her first visit to our home in Matunga. She was at the top of her career and my brother was just starting his first film 'Baazi'. She used to visit us often; I remember her in simple cotton saris, arriving in a huge limousine. She was soft-spoken and called my mother 'Mashima' (aunt). My mother was very fond of her and was always happy when she was around. However, Geeta's parents and her brother resented her visits to our home. So she would make the excuse of coming to see me. I was their messenger; I would help them exchange love letters. At that time Raj Khosla was her assistant; Raj and I would team up and help the lovebirds spend time together. Sometimes we would go to Powai lake; Guru and Geeta would stroll together, we would keep a good distance and walk behind them keeping a watch. Sometimes they fought and Geeta would disappear for days and I would go looking for her at her friend's place, convince her to let go of the anger and come home with me. Sometimes Geeta would come home and stay back till the evening. On such occasions I would walk with her till her house in Dadar – she lived close by.
Love and marriage
"After almost three years of rendezvous, when Guru got some success he asked for her hand in marriage. They bought a house in Pali Hill and were so much in love. A happy couple, working together, hosting dinner parties, they had two beautiful sons. Their first-born child Tarun, was born on the same day as Guru, 9th July and later Arun, the second-born on the 10th, so Geeta always celebrated the birthday of all the three together. Those were the happy days.
"As time passed, Guru became more and more engrossed in his work. He would stay back at the studio working late. Geeta on the other hand would wait for him and this became a usual thing. The distance between the couple began to grow, he kept busy at the sets and she just kept herself busy with friends. The days Geeta didn't have a recording she would catch up with her friends over cocktails. Guru began spending more time on the sets with his heroines, and rumours got out. The house that was once filled with laughter began getting populated by insecurities. Night after night of verbal arguments and loud fights – Geeta would often fight and pack up with the children to her mother's house. Helpless and lonely, Guru would ring me up crying asking us (my mother and me) to come right away. My husband would drive us to Guru's bungalow in Pali Hill. We would spend the night there and would leave the next morning when things looked better.
"Guru was very close to our mother but, like me, he was an introvert. He never expressed his emotions. He was always quiet, always living in his mind, he never said there were problems, he never said he was sad, he never said anything.
Life walks out
As time passed the environment of their house became distressful – the fights grew. Geeta took to alcohol and Guru got into depression, and this cut the already frail thread between them. At the end they got separated.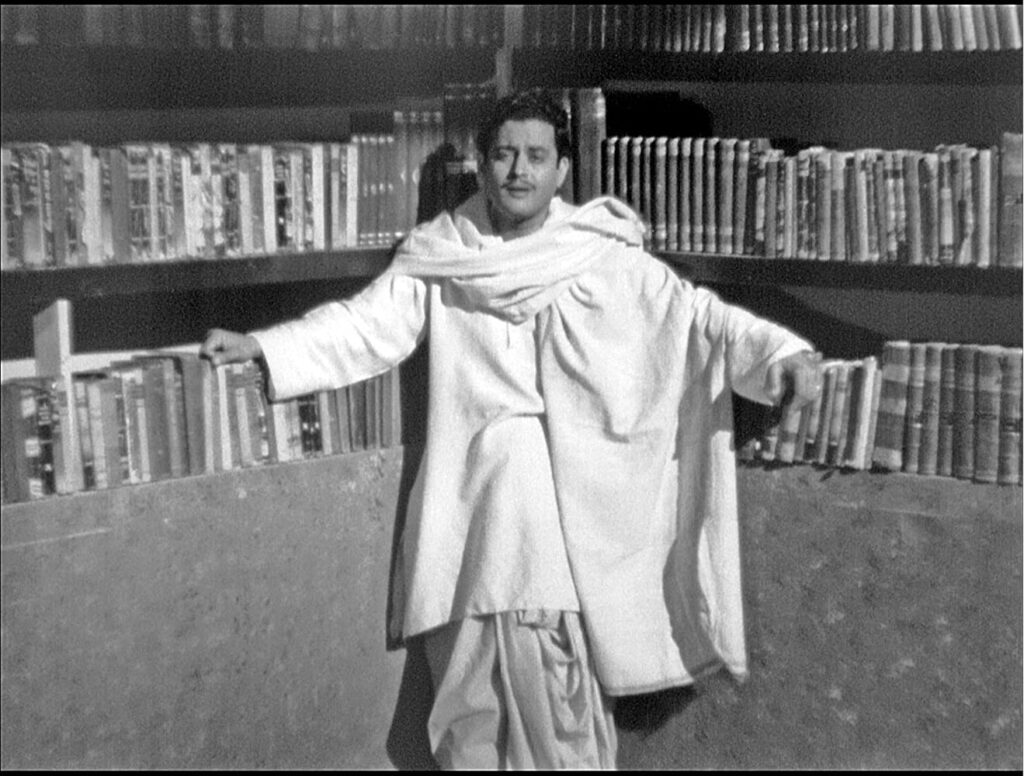 Guru began living in an apartment in Peddar Road and kept himself busy with work. On one of those days he had come to my house in Colaba to borrow some crockery; he said he was hosting a small get-together and left asking me to come home for lunch. Those days he was working on Baharen Phir Bhi Aayengi.
The screenwriter of the film Abrar Alvi later on told me – Guru had asked him, "What will happen if one mixes sleeping pills with alcohol?" Alvi casually replied, "It could lead to death." It was supposed to be a casual conversation as Guru was always curious about things and would never stop questioning. Everything seemed fine – at least on the outside, things had actually begun to look better. Little did anyone know, however, that there was a tornado inside Guru's head that eventually pushed him off the ledge.
He couldn't complete his last film; his will to die prevailed over his capability as a brilliant filmmaker.
I found him resting on his bed. He looked at peace. I believe he didn't take his life; rather, life walked out on him and there was nothing anybody could do but accept it as it is.
(– As told to Sushmita Bhattrai)