No 'rain song' playlist is possible without Zindagi bhar nahin bhoolegi… Deepa Gahlot looks back on the musical hit that is synonymous with monsoon moods
As the monsoon hits Mumbai, flashback to Barsaat Ki Raat (1960), in which a storm with rain and lightning ignites a romance.
Made 60 years ago, this is the kind of film that belongs firmly to another age of Muslim socials, mushairas, qawwali muqablas, simpering women and sherwani-clad men. PL Santoshi directed and co-wrote the screenplay from Rafi Ajmeri's story, with his leading man Bharat Bhushan. With Roshan's score and Sahir Ludhianvi's lyrics, the film turned out to be a major musical hit of the time. The title song, Zindagi bhar nahin bhoolegi woh barsaat ki raat, is an unforgettable rain song, but the film's selling point were the qawwalis (originally composed by Fateh Ali Khan, father of Nusrat Fateh Ali Khan, some altered and used with his consent).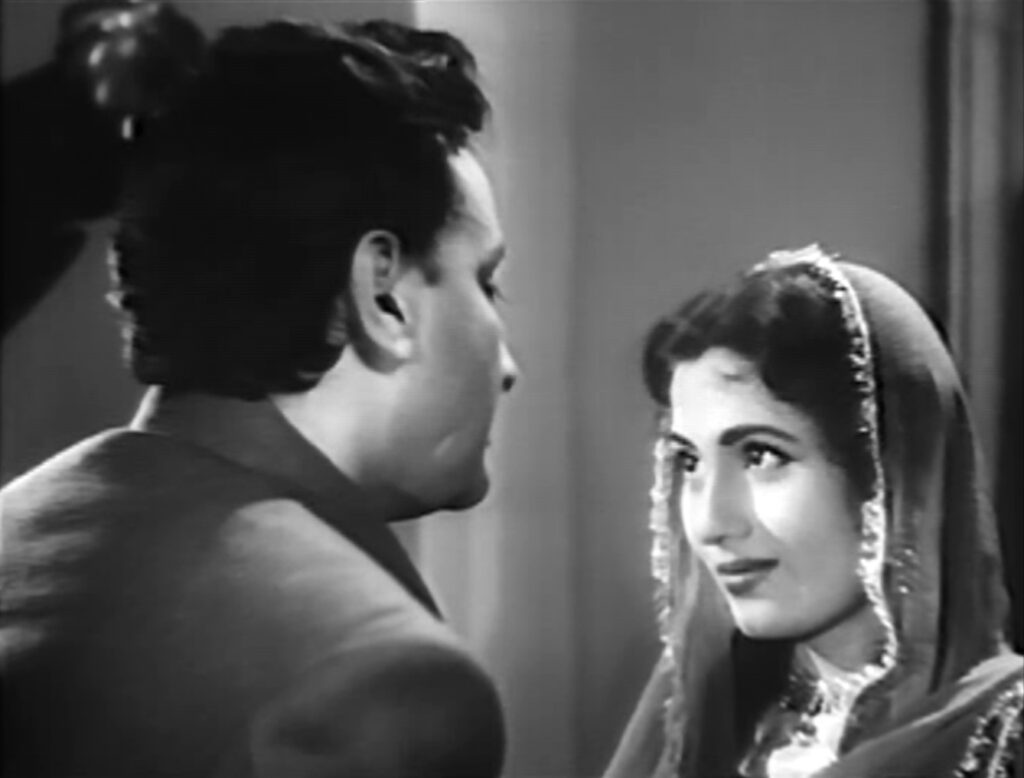 Aman Hyderabadi (Bhushan) is a poet, famous but impoverished, who lives as a tenant in the home of a qawwal, Mubarak Ali (S.K. Prem) and his daughters Shama (Shyama) and Shabab (Ratna)– the film opens with the two singing the sublime Garjat barsat sawan aayo re over the credits. The older sister is in love with Aman, but too shy to let him know, while the younger one chatters and flutters around overacting the cutie part that sets the teeth on edge. (Ratna married Bharat Bhushan and went on to become a familiar face on Doordarshan.)
Mubarak Ali has been losing the qawwali muqablas and is in dire straits. He requests Aman to help him with some qalaam, so that he can save his sinking career, and Aman promises as soon as he returns from Hyderabad.
He goes there to stay with his buddy Shekhar (Chandrashekhar), a cop, and to take part in a radio programme and mushaira. Short of inspiration, he wanders around the city, smoking and thinking when it starts pouring all of a sudden and he takes shelter in a deserted spot (turns out to be a blacksmith's workplace). Soon a soaking young woman also ducks in there, and when lightning cracks, cowers against him. She sees him nervously and runs off, but the poet is smitten—as anyone would be, because the woman is the gorgeous Madhubala.
Shabnam, the daughter of police commissioner Khan Bahadur (KN Singh), is a fan of Aman, without knowing what he looks like. When she hears him on the radio singing Zindagi bhar nahin bhoolegi, she realises whom she had bumped into. Her friend Shanti (Peace Kanwal) takes her to an event, where Aman looks dreamily in her direction and sings Maine shayad tumhe pehle bhi kahin dekha hai.
Now comes the part where the two have to find a way of meeting under the stern nose of the commissioner, and what better way than him tutoring Shabnam's little sister, Razia (Baby Shobha). Shabnam's father eventually catches on, threatens to break Aman's legs, and declares that she will be married to a man of his choice, Aftaab (Haroon).
Aman and Shabnam elope to Indore, where he gets a job reciting poetry on the radio, which he does under a pseudonym, Kamal Lakhnavi. His voice is recognised by Shekhar, so they run off to Jabalpur to the home of another pal (Rashid Khan). Shekhar traces them there and Shabnam is reluctantly dragged back home.
Aman makes his way to Lucknow to stay with his friend (he seems to have a lot of them to stay with!), the very same Aftab. Coincidentally, Khan Bahadur and family also go to Lucknow to get her married, before her love story causes trouble.
While Aman writes, he allows another poet to pass it off as his own work, which results in a young qawwal Chand Khan (Khurshid Bawra) winning a competition against Mubarak Ali and his daughters. Their patron demands another competition—Chand Khan cheekily says that if he wins, Shabab will have to become his mistress, and Shabab retorts that he will have to clean her shoes if he loses. Aman comes to the rescue and the girls win.
If Mubarak has to finally regain his position in the qawwali hall of fame, they have to defeat the legendary Daulat Khan (Balam). They all go to Ajmer Sharif for the make-or-break faceoff. Coincidentally, Khan Bahadur and family also go there, because Shabnam has taken ill and her mother wants to pray at the dargah. Like all angry daddies, he melts — particularly when Aftab tells him he won't stand in the way of true love.
The plot of the film (the credits spell it "Barsat Ki Rat") with its contrivances is hopelessly outdated now, but the music is evergreen (there is one of the few Eid songs, Mujhe mil gaya bahana teri deed ka, kaise khushi le ke aaya chand Eid ka) and the qawwalis fabulous — Nigaah-e-naaz ke, Pehchaanta hoon khoob, Na toh kaarvan ki talaash hai/Yeh ishq ishq hai ishq ishq. Those can still make the viewer get up and dance.