Perhaps you have bean there and done that but these recipes will certainly bring variety to your dining table while being easy on your tum-tum, writes Sushmita Bhattrai
A little bit of sugar and spice and everything is nice stands true for bean recipes.  While a bowl of homely rajma chawal is a quick fix when it comes to comfort food, devouring it can sometimes make one feel gassy and bloated but there are several ways to fix it. Apart from causing gas in your stomach beans make a great belly fat burner remedy.
Plant-based protein for the healthy you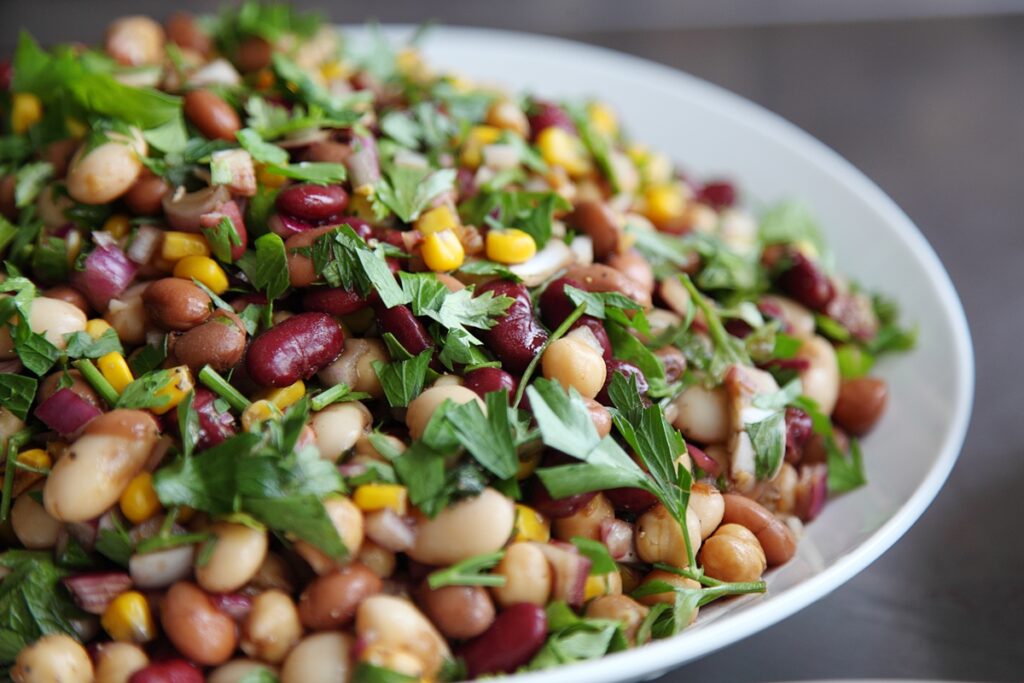 Beans come from the family of legumes. They are a rich source of protein, healthy carbs, folate, fibre, antioxidants and several other nutrients that is essential for good health. Since it's high in protein and fibre, contributing to low calorie intake beans help you maintain your weight. 
They are nutritious and there's so much variety when it comes to dried beans – kidney beans, pinto beans, black bean, soyabean and much more, that can easily be incorporated in your diet on a regular basis. So, if you are looking to boost your protein intake, beans make a great plant-based protein that will keep you satiated. 
Why does one feel gassy after eating beans?
Dried beans contain complex sugar that escape the process of digestion and lands into the intestines where it gets fermented with gut bacteria and the by-product of this process is gas.
This fermentation process that takes place in the colon is beneficial for gut bacteria and does no harm. But for people with digestion sensitivity and irritable bowel syndrome the fermentation process can cause major discomfort such as cramping, loose motion, and sometimes diarrhoea. 
Is there a way to reduce the potency of dried beans?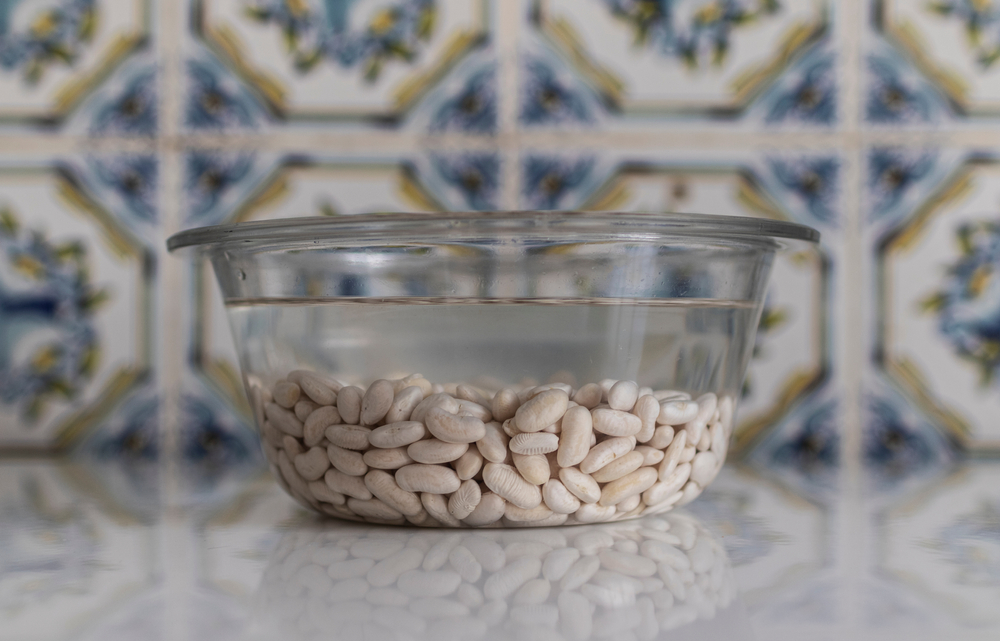 Soak the beans. While many may just avoid incorporating this nutritious food in their diet due to stomach discomfort. There is a way to reduce the potency of fermentation that takes place in the gut. 
If one suffers from stomach sensitivity soaking and sprouting the beans can reduce the fermentation process and make it more digestible. 
When the beans are soaked, the water breakdown the complex sugar making it easy on your stomach. 
Do not add salt to the water when you soak the beans, as salt can slow down the breakdown process.
Pressure cooked Pinto Beans aka Chitra Rajma
Prepping a big batch of chitra rajma is always a good idea. It makes for a super comforting meal when paired with brown rice, or to use in a burrito, or to simply enjoy a warm bowl of it for dinner. 
The idea of this recipe is to pressure cook the beans to cut down cooking time and have a nutritious dish on the table before the hunger dies. Since these beans are packed with flavour, cooking it correctly will add a beautiful texture and enhance the flavours. 
Pro tip 
Hing aka asafoetida helps eliminate feeling gassy and bloated. So, add a pinch or two of this spice to keep stomach issues at bay. 
Preparation
Soak the beans overnight or for about 3-4 hours (this will require more cooking time and multiple rounds of pressure cooking)

In a pressure cooker temper some hing aka asafoetida, add all your desired ingredients and spices to form an aromatic paste 

Add the soaked beans and pressure cook it for 15 minutes

Once it's done – the beans should be mushy if not then it requires another round of pressure cooking

After its cooked, bring it to simmer on low flame for another 10-15 minutes

Let it rest for an hour or more before serving
Barbecue Red Beans aka Kashmiri Rajma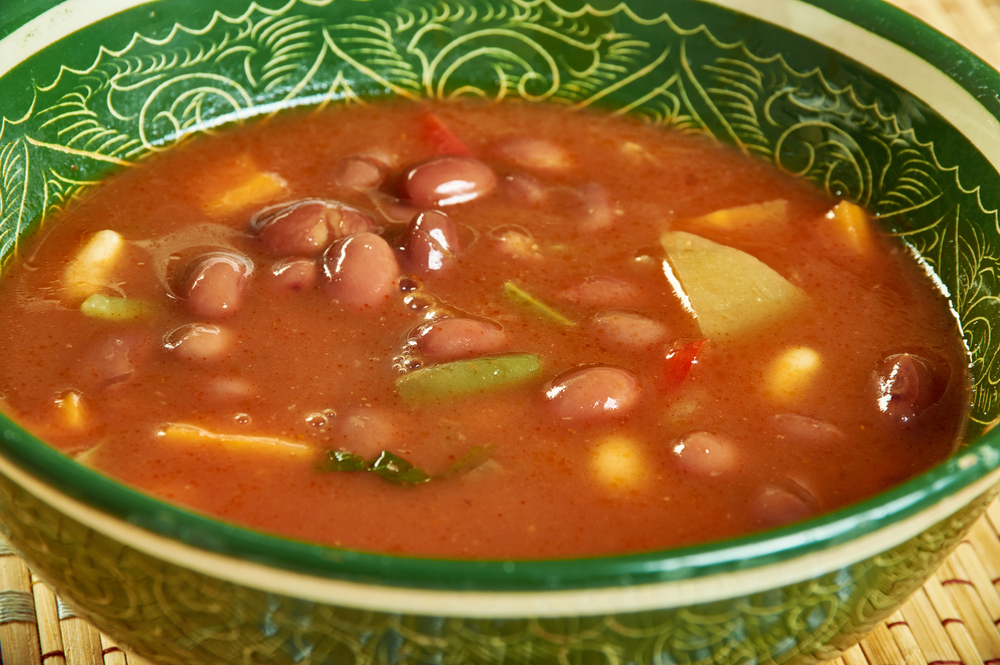 A simple recipe that requires minimum effort and can be made out of any beans of your choice. All one has to do is prep some barbecue sauce at home, you can also use the store-bought barbecue sauce for this recipe. 
Kashmiri rajma aka red kidney beans have an earthy flavour to it and the outer skin is firmer than chitra rajma. Hence it is important to cook these beans correctly because if they are under cooked or partially cooked that could cause stomach related issues. 
Pro tip
Chakr phool aka star ainse helps keep the stomach calm. It contains relaxation properties that can treat gas and flatulence.
Preparation
Soak these beans overnight, due to its thicker skin it takes longer time to soften
Pressure-cook the beans for 20 minutes with some water, one star anise aka chakr phool and salt 
Once the beans are cooked properly in a saucepan add some oil, temper finely chopped onions and a cup of barbecue sauce
Mix it well and bring it to simmer, the dish will have a thick consistency 
Serve it warm with some gluten free toast or add to your burrito
Mashed Black Beans aka Kaale Sem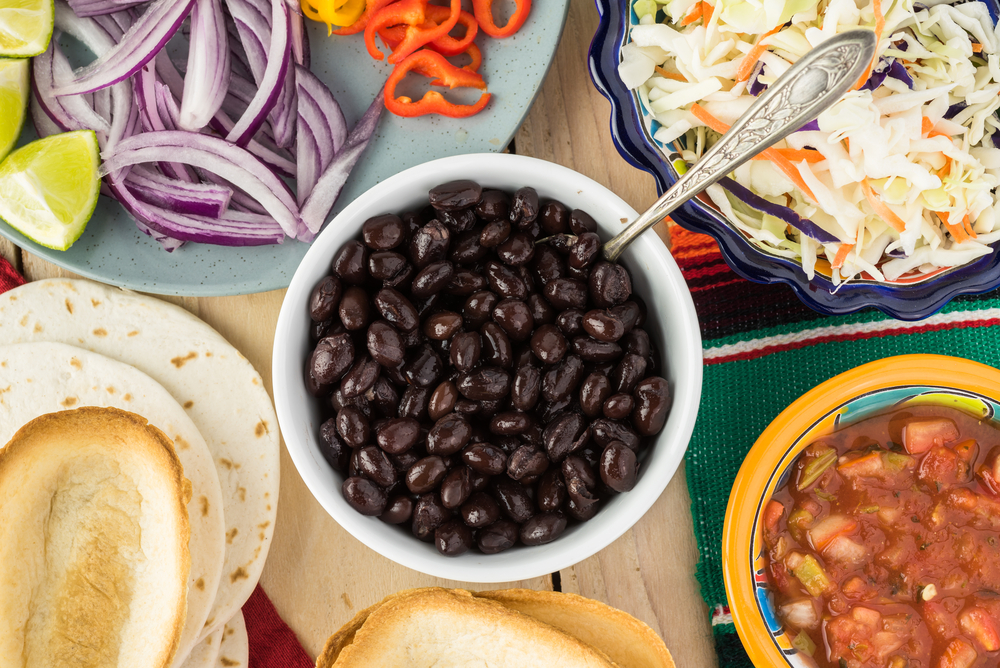 Everybody enjoys a bowl of mashed potatoes and stir fry veggies but have you ever tried mashed black beans with stir fry veggies on the side? A recipe that is quick to make and delicious to eat, packed with nutrients and minerals. 
Black beans aka kaale sem are very good for bone health, regulating blood sugar levels and great for weight loss. 
Pro tip
Kalimiri aka black pepper is good for gut health. It contains properties that improves digestion and eases flatulence. Use freshly ground kalimiri to season the dish, this spice loses its efficacy when cooked hence the emphasis on using freshly ground pepper.  
Preparation
Soak the beans over night or for 4-5 hours and pressure cook it, for this dish beans have to be mushy

In a saucepan sauté finely chopped white onions till they are translucent, add a tsp of – garlic powder, ginger powder and continue sautéing 

In a separate bowl mash the beans and add the sautéed mixture to it

Marry the mixture well and season it with salt and freshly ground pepper

Serve it with some stir fry veggies on the side
Black Bean Brownies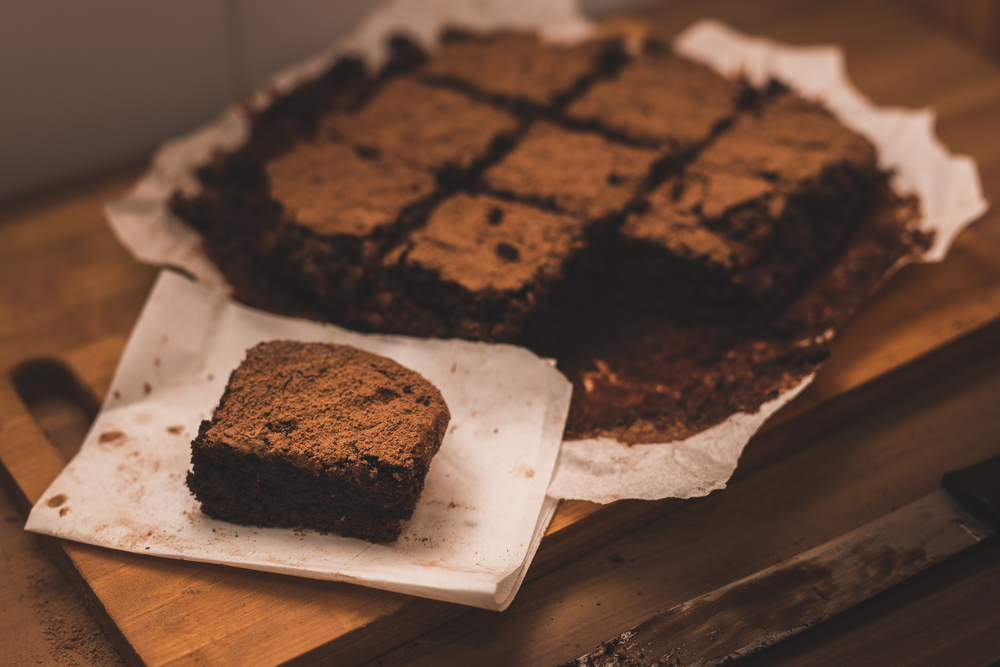 Yes! Dessert that can be devoured guilt free. Black bean makes a wonder secret ingredient that can yield some fudgy brownies that are low in calorie and high in fibre. 
The hero ingredient of this delectable vegan dessert is mushed black beans. Since black bean are soft, creamy, and mild in texture and flavour, it works really well in many dishes as a replacement. 
Pro tip
Dahi aka yogurt is a probiotic that is good for gut health. It improves digestion and feeds the good bacteria and works great in treating gassy issues. 
Ingrdients 
2 cups of mushed black beans (pressure cook the beans)

1 cup of plain yogurt (you can also use Greek yogurt)

1/3 cup of agave nectar (you can also use corn syrup)

¼ cup cocoa powder

¼ brown sugar (optional)

1 tbsp cinnamon powder

1 tsp vanilla extract 

1/2 a cup of oat flour
Preparation
Preheat the oven to 180 degree C and line your baking dish with parchment paper 

In a bowl or a food processor combine all the ingredients (except oat flour) to form a gooey batter

Add the oat flour to the batter and fold it in well. Pour the batter into the baking dish and put it in the over for approx. 30-40 minutes. 

Before taking out the dish insert a toothpick to check if it's cooked all the way in the centre. The toothpick must come out clean.

Let it cool down for an hour before slicing it

If you prefer a dense brownie over fudgy then add a cup of oat flour to your batter
Beans make an excellent source of plant-based protein and a great alternative for people who are looking into incorporating a variety of protein into their diet.