Indian classical musicians have made immense contributions to film music, as singers, instrumentalists and directors, writes Narendra Kusnur 
Musically, the 1952 film Baiju Bawra is often remembered for the way music director Naushad used classical raags. The use of raag Malkauns on Mohammed Rafi's 'Man Tadpat Hari Darshan Ko Aaj' and raag Darbari on 'O Duniya Ke Rakhwale' set new standards in film music composition.
Naushad also used raag Deshi effectively on the song 'Aaj Gaavat Man Mero Jhoomke'. But instead of opting for regular playback singers like Rafi or Manna Dey, both known for their mastery over classical nuances, he chose the team of Ustad Amir Khan and Pandit DV Paluskar on this song. Both were known names in Hindustani classical music, and made a huge contribution to the soundtrack, with pieces in raags Puriya Dhanashree, Todi, Megh and Darbari. In fact, Khan also played the role of music consultant for the film.
Khan and Paluskar, who sadly died young at 34, were two examples of classical musicians contributing to film music scores. Though the number of classical vocalists singing in films has been low and sporadic, the number of instrumentalists has been pretty large, either in their capacity as music directors or by playing instrumental parts and getting known for specific solos.
An example of instrumentalists in film music would be Ustad Allarakha, who went by the name AR Qureshi, while composing for soundtracks in the 1940s and 1950s, before going on numerous tours abroad with sitar maestro Pandit Ravi Shankar and settling down full-time with classical music. Among the vocalists, a known instance is of Ustad Rashid Khan singing 'Aaoge Jab Tum Saajna' to guest composer Sandesh Shandilya's tune in Jab We Met in 2007.
Prominent contributions
We shall now look at some of the prominent classical vocalists and instrumentalists who contributed to Hindi films. Ghazal singers are not being included, as ghazals have always been an intrinsic part of films in terms of poetry, and many ghazal singers have contributed regularly. In fact, as early as in 1942, ghazal queen Begum Akhtar sang for composer Anil Biswas in Roti, and later, Jagjit Singh and Hariharan were very regular.
One of the earliest examples of classical vocalists was Saraswati Rane, daughter of Kirana gharana legend Ustad Abdul Karim Khan. In the 1943 film Ram Rajya, she sang 'Beena Madhur Madhur' for composer Shankarrao Vyas. Down south, Carnatic doyenne MS Subbulakshmi sang for the Tamil film Meera in 1945, and years later, M Balamuralikrishna sang in films of all south Indian languages.
Amir Khan continued from Baiju Bawra by singing the title song of V Shantaram's 1955 film Jhanak Jhanak Paayal Baaje, composed by Vasant Desai. Another popular song involving a classical vocalist was 'Ketaki Gulab Juhi' from the 1956 film Basant Bahar. Composed by Shankar-Jaikishen, it featured Pandit Bhimsen Joshi and Manna Dey. And though Dey was known for his flawless rendition of classical raags in films, he was nervous to sing in front of someone as iconic as Joshi, specially after being told his 'voice' would win a competition.
Compromising on art?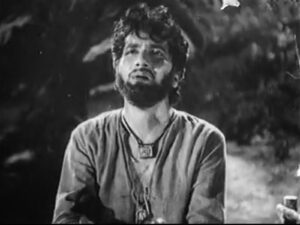 For many filmmakers, it wasn't easy to convince classical vocalists to sing for films, though they felt that having a respected name would add value to their projects. Many singers felt they were compromising on their art by getting into that territory. Also, though classical raags were used extensively by music directors, film songs had their own treatment and arrangement, which classical vocalists found it difficult to adapt to.
Thus, it took a lot of cajoling for Mughal-e-Azam director K Asif and music director Naushad to persuade Bade Ghulam Ali Khan to sing for them. Khan was well-known for his semi-classical thumris, but the thought of singing for films didn't excite him. Yet, he finally agreed and recorded two songs – 'Prem Jogan Banke' in raag Sohoni and 'Shubh Din Aayo' in Raageshwari.
A similar difficulty was faced by director Govind Nihalani when approaching the great Kishori Amonkar for Drishti in 1990. The ace vocalist had earlier sung 'Saanson Ke Taar Par' in Shantaram's 1964 film Geet Gaaya Patharon Ne, and after some dilly-dallying, accepted Nihalani's request to not only sing but play the role of music director too.
Amonkar composed and sang four songs in Drishti, but was later horrified when she realised how they had been filmed around a couple's affair. She decided she would do no more films thereafter.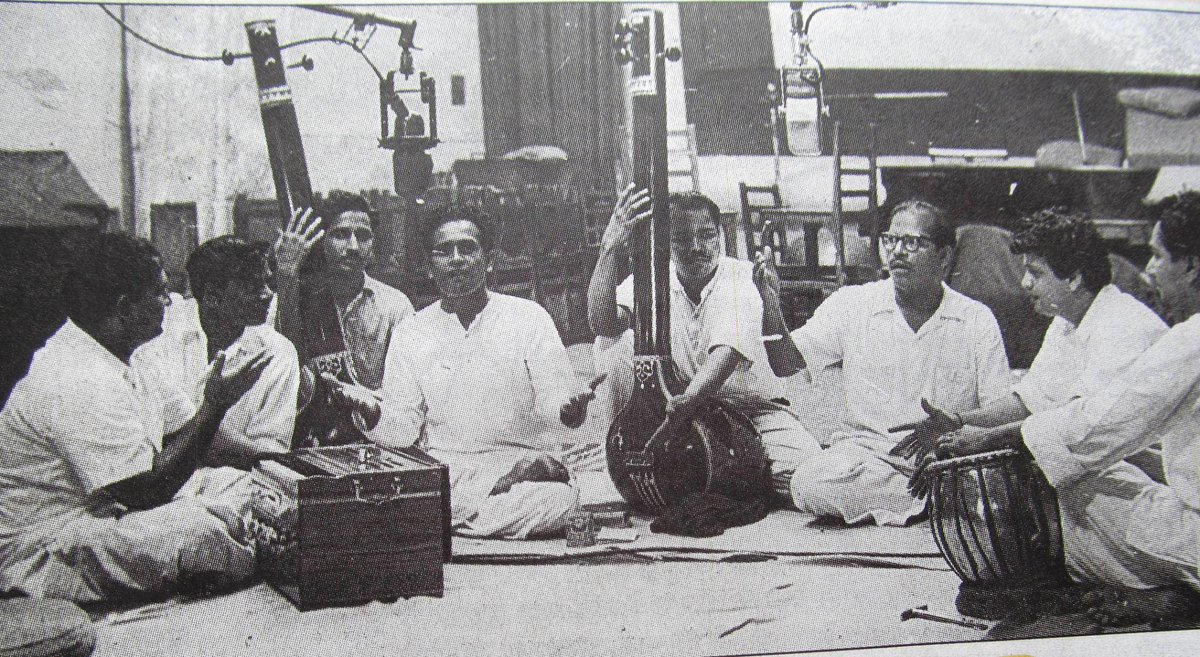 Classical vocalists to do occasional film songs included Hirabai Barodekar (in Pratibha) and Pandit Jasraj (Ladki Sahyadri Ki and Birbal My Brother). But the films didn't do well and the songs were forgotten. A much better-known instance was when Begum Parveen Sultana rendered RD Burman's 'Hamein Tumse Pyar Kitna' in the 1981 film Kudrat. The song clicked, though Kishore Kumar's male version was a bigger hit.
Of all the film contributions by classical vocalists, Arati Ankalikar Tikekar's singing in Shyam Benegal's 1996 movie Sardari Begum deserves special mention. She sang seven Vanraj Bhatia songs, including 'More Kanha Jo Aaye' and 'Chali Pee Ke Nagar'. The film's subject and situations suited her singing.
Other examples are Shubha Mudgal, who sang the title track and 'Bawra Mann' in Sudhir Mishra's 2005 film Hazaron Khwahishen Aisi, and Sanjeev Abhyankar in Vishal Bhardwaj's Godmother. Sarangi maestro Ustad Sultan Khan sang a part of 'Albela Sajan' in Hum Dil De Chuke Sanam, and Pandit Chhanulal Mishra rendered 'Saans Albela' in Arakshan. Besides his Jab We Met hit, Rashid Khan also contributed to the My Name Is Khan music. There was also the case of an old Bade Ghulam Ali Khan recording being mixed in a Shreya Ghoshal song 'Bhor Bhayee' in Delhi-6.
Fewer vocalists
The number of vocalists singing in Hindi films has been low. That, however, hasn't been the case with instrumentalists. As music directors, Shiv-Hari, comprising santoor maestro Pandit Shivkumar Sharma and flautist Pandit Hariprasad Chaurasia, were fairly active from the late 1970s to the early 1990s, till they decided to focus totally on classical music. Their repertoire included the Yash Chopra films Silsila, Chandni, Lamhe and Darr.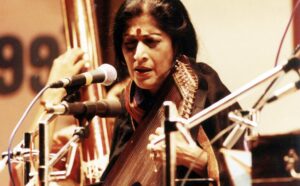 Though many classical instrumentalists have done film work, maintaining a balance between the two wasn't easy. While classical concerts involved complete focus and also travel, film work needed one to adjust to other musicians' timings. Also, some instrumentalists found it difficult to mentally adjust to what was perceived as 'lighter' work, or adapt to a group environment when they worked in smaller teams.
The first classical musician to be prolific in film music was Ustad Allarakha, who did 38 films as music director AR Qureshi between 1944 and 1964. In fact, he was the first to work extensively with Asha Bhosle, before OP Nayyar gave her some big hits. Once he began travelling regularly on classical concert tours with Pandit Ravi Shankar and sarod maestro Ustad Ali Akbar Khan in the late 1950s, he cut down on film work. It was a decision he never regretted.
Prestigious projects
As music directors, the work done by classical musicians was sporadic. But they had some prestigious projects. Ravi Shankar, for instance, began with the 1940s films Neecha Nagar and Dharti Ke Lal. In 1960, he worked with Lata Mangeshkar in Anuradha. While 'Jaane Kaise Sapnon Mein' was composed in raag Tilak Shyam, 'Sanware Sanware' was in Bhairavi. Other Hindi films included Godaan in 1964 and Meera in 1979, where he had a wonderful collaboration with singer Vani Jairam. These are besides his Bengali work with Satyajit Ray in the Apu Trilogy and Richard Attenborough's epic Gandhi.
Shankar's contemporaries were less prolific. While Ali Akbar Khan did Aandhiyan and Humsafar in the 1950s, sitar maestro Ustad Vilayat Khan composed 'Ambar Ki Ek Pak Surahi' for Asha Bhosle in the 1976 film Kadambari. Flautists Pandit Vijay Raghav Rao and Pandit Raghunath Seth composed a lot for documentaries. Later, tabla maestro Ustad Zakir Hussain composed for Sai Paranjpe's Saaz, besides the English films Heat And Dust and Mr And Mrs Iyer. Santoor exponent Rahul Sharma had a brief stint with Hindi films, composing for Mujhse Dosti Karoge.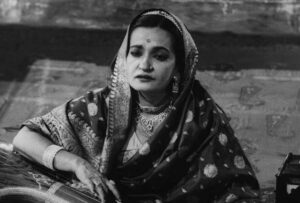 While these were all examples of classical instrumentalists as music directors, many also played the role of performers. In sitar, Ustad Abdul Halim Jaffer Khan had some great pieces, specially Naushad's raag Hameer composition 'Madhuban Mein Radhika Naache' in Kohinoor, besides songs in Jhanak Jhanak Payal Baaje, Goonj Uthi Shehnai and Mughal-e-Azam. In the 1960s, sitar maestro Ustad Rais Khan played extensively, specially with Madan Mohan.
Shivkumar Sharma did a lot of santoor work in films, and later, Ulhas Bapat played the instrument often. The flautists included Chaurasia and later Ronu Majumdar, who was a regular with RD Burman. Shehnai maestro Ustad Bismillah Khan played prominently in Shantaram's Goonj Uthi Shehnai besides the Kannada film Sannadi Appanna. Later, music director AR Rahman used shehnai player S Ballesh quite often.
For many musicians, of course, the priority was classical music, and many found it difficult to divide their time between the two. If anything, they attempt lighter forms through fusion music experiments, which also give them scope to improvise and display their technical wizardry. And though many youngsters are playing in Hindi films and even in ad jingles these days, they see film music as something that will provide financial backing, rather than a regular creative pursuit.