Narendra Kusnur writes about the poets who gave us timeless hits, but are practically forgotten
Most fans of old Hindi film music are aware that playback singer Mukesh's first hit was 'Dil Jalta Hai To Jalne De' from the 1945 film Pehli Nazar. While it is common knowledge that the song was composed by the legendary Anil Biswas, not many may immediately recollect that it was written by Aah Sitapuri. And though he had written a few other songs in the 1940s, he was recognised for only this one hit.
The case of J Nakshab was similar. Though he penned some songs for both Lata Mangeshkar and Asha Bhosle, he is remembered primarily for Mangeshkar's iconic 'Aayega Aanewala' composed by Khemchand Prakash in the 1949 film Mahal. And though the song remains popular till today, and is considered one of the Nightingale's greatest tunes ever, later generations are largely unaware of the lyricist's name.
Sitapuri and Nakshab are two examples of extremely talented lyricists with limited fame. Likewise, there have been many lyricists who have been recognised only for a couple of songs or films. For instance, when one mentions BR Chopra's 1982 film Nikaah, where Ravi's music was very successful, only close aficionados would mention lyricist Hasan Kamaal, though he had huge songs like 'Dil Ke Armaan Aansuon Mein Beh Gaye' and 'Dil Ki Ye Aarzoo'. Beyond that film, his filmography is unknown.
The elusive top rung
In the history of Hindi film music, some lyricists have been very prolific and famous. There have been others who were immensely talented and have had some successful songs but never reached the top rung. One could put Nida Fazli, Gulshan Bawra, Yogesh, Neeraj, Naqsh Lyallpuri and Shahryaar in this category. All of them had a remarkable body of work, yet did far fewer films than some of the big names.
Though Yogesh had some massive hits in Anand, Mili, Rajnigandha, Chhoti Si Baat and Baton Baton Mein, he had much fewer films and hits than his contemporaries Anand Bakshi and Gulzar. Bawra has written 'Mere Desh Ki Dharti' (Upkar) and 'Yaari Hai Imaan Mera' (Zanjeer), but overall, he had less projects. A similar example was Gopaldas Neeraj who wrote such wonderful numbers like 'Ae Bhai Zara Dekh Ke Chalo' (Mera Naam Joker), 'Phoolon Ke Rang Se' (Prem Pujari), 'Megha Chhaaye' (Sharmilee) and 'Dil Aaj Shayar Hai' (Gambler), but did a limited number of movies.
Teams that clicked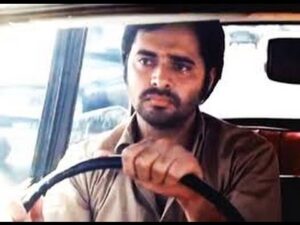 There were others who were associated with certain music directors and artistes. Raja Mehdi Ali Khan did some unforgettable work with composer Madan Mohan, including 'Aap Ki Nazron Ne Samjha' (Anpadh), 'Lag Ja Gale' and 'Naina Barse' (Woh Kaun Thi), and 'Tu Jahan Jahan Chalega' (Mera Saaya). Santosh Anand did a lot of work for Manoj Kumar films, including Purab Aur Paschim, Roti Kapda Aur Makaan and Kranti, besides writing the masterpiece 'Ek Pyaar Ka Naghma Hai' in Shor. Indeevar was more prolific than some of his contemporaries, but a bulk of his hits came under the baton of Kalyanji-Anandji. Even Qamar Jalalabadi did many films for Kalyanji-Anandji.
Likewise, SH Bihari did more work for music director OP Nayyar, and Anjaan's biggest songs were picturised on Amitabh Bachchan and composed by Kalyanji-Anandji. Gulzar and RD Burman were a successful team, with Parichay, Aandhi, Khushboo, Kinara and Ijaazat, among others. In the 1990s, Mehboob was known as part of the AR Rahman team, though he also wrote Hum Dil De Chuke Sanam with Ismail Darbar. Shahryaar's two big films Gaman and Umrao Jaan were directed by Muzaffar Ali, and both had some stunning songs. Ravindra Jain penned songs which he composed himself, and he was a songwriter in the complete sense.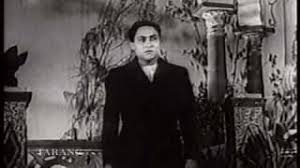 Factors that worked
Why did some lyricists get less success than others, or remain underrated, despite their enormous talent? A lot of factors came into play. Luck had a major role – some writers who wrote great songs were affected if the films didn't fare well or the music didn't take off. Lyallpuri had great songs in films like Chetna and Call Girl, which flopped. Others chose to be selective – in interviews, Kavi Pradeep, Gopaldas Neeraj, Yogesh, Shahryaar and Nida Fazli said they preferred to accept only things that suited their style, rather than going in for anything. In fact, Yogesh stopped writing in films because he was unhappy with their subjects, and came back after a long time with the 2018 film Angrezi Mein Kehte Hain.
Some lyricists also tended to get typecast. Because of his mastery over the ghazal medium, Fazli got songs that revolved around that style. With a few exceptions like 'Ankhon Hi Ankhon Mein' from CID, Jan Nisar Akhtar got socially relevant or ghazal-based songs. Even the extremely respected Kaifi Azmi wrote more songs based on ghazals and semi-classical music. Like Jan Nisar Akhtar earlier, Rahat Indori later became known for reciting poetry at mushairas. The number of films he did wasn't large, though he was known as one of India's leading poets.
Some lyricists also became associated with specific songs – like Kavi Pradeep was with Lata Mangeshkar's patriotic non-film masterpiece 'Ae Mere Watan Ke Logo', composed by C Ramchandra. Likewise, when one talks of Shahryaar, Umrao Jaan instantly comes to mind, with only the bigger fans mentioning the Gaman hits 'Seene Mein Jalan', 'Aap Ki Yaad Aati Rahi' and 'Ajeeb Saneha'.
There was also the team factor, as some directors preferred to work with specific writers.  The top lyricists were often backed by specific people, as a result of which the chances of others were reduced. Raj Kapoor often divided his songs between Shailendra and Hasrat Jaipuri, and music director Naushad often chose Shakeel Badayuni. Filmmaker Nasir Hussain teamed up with Majrooh Sultanpuri, and Subhash Ghai worked with Anand Bakshi. Later, Shankar-Ehsaan-Loy worked regularly with Javed Akhtar. Of course, there were also those like Sahir Ludhianvi and Rajendra Krishan who tended to work with a wide cross-section of filmmakers and composers.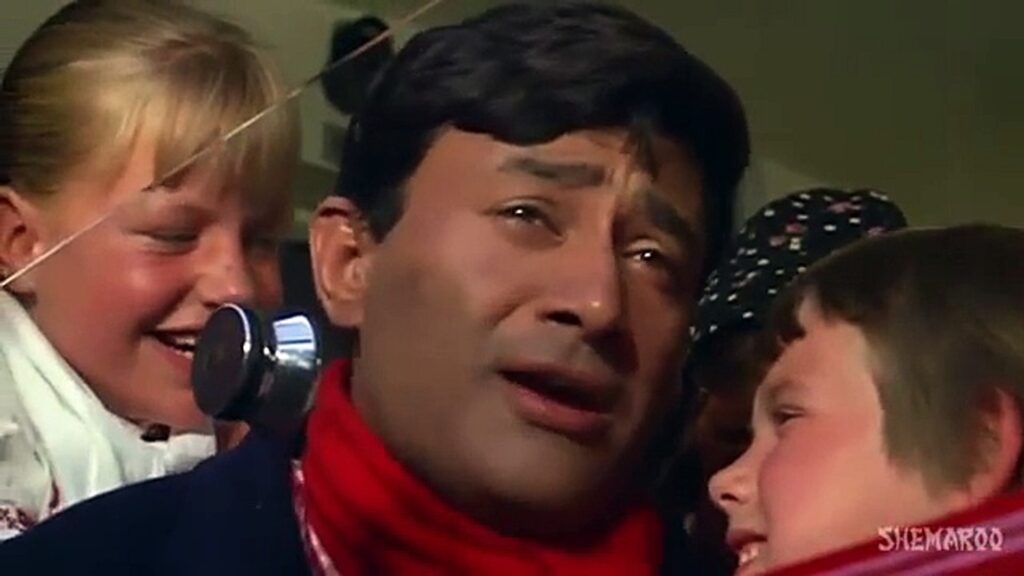 There are numerous instances of lyricists who did a fair amount of work and wrote good songs. These included Asad Bhopali, Amit Khanna, Prem Dhawan and Pandit Narendra Sharma, primarily known for the Satyam Shivam Sundaram title track and 'Yashomati Maiyya' from the same film. The examples taken above are mostly up to the end of the 1980s, barring a few exceptions from later.
Unlike Yogesh, Neeraj or Bawra, who had a fair number of hits, there were many who had only one or two big successes. A classic example would be GS Nepali, who wrote 'Darshan Do Ghanshyam' from Narsi Bhagat and Shamim Jaipuri, who wrote 'Akele Hain Chale Aao' in Raaz. Director Prakash Mehra wrote a few songs himself, and his super-hits included 'Salaam-e-Ishq' (Muqaddar Ka Sikandar), 'Pag Ghungroo' (Namak Halaal) and 'Aap Ka Kya Hoga Janaab-e-aali' (Laawaris).
MG Hashmat wrote only a handful of songs, but they're hummed even today. We are talking of 'Mera Jeevan Kora Kagaz' from Kora Kagaz and 'Do Panchhi Do Tinke' from Tapasya. Sadly, many of these lyricists with only a few hits are barely remembered. But that's the unfortunate fact about the way things are. Compared to the singers and music directors, the work of lyricists is less applauded by the masses. But the truth is that they form a crucial part of each song. If we still sing the old hits today, it's as much because of the words as it's because of the tune or the original singer.