To quote from 'I Have A Dream', their popular song, "I believe in angels, something good in everything I see, I believe in angels, when I know the time is right for me, I'll cross the stream, I have a dream." Maybe they'll dream of creating more magic, writes Narendra Kusnur
WHEN the nominations for the 2022 Grammy Awards were announced on November 23, one band attracted attention for a different reason. It was the first time in their career that Swedish pop sensations ABBA had been nominated, as their song 'I Still Have Faith In You' was shortlisted in the Record Of The Year category.
The song was released as a single on September 2, along with 'Don't Shut Me Down'. As such, both songs qualified for Grammy entry this year, unlike the rest of the album Voyage, which was released on November 5, after the last permissible date. In fact, Voyage was the most-anticipated comeback in years, as ABBA was releasing an album after four decades. They had split after their 1981 record The Visitors.
From the word go, Voyage was a phenomenal success, entering the UK albums chart at number one, and reaching top spot in the charts of 20 countries, and No 2 in the US Billboard 200, as of November 30. Once again, the group's members Anni-Frid Lyngstad, Agnetha Faltskog, Benny Andersson and Bjorn Ulvaeus began making regular headlines. Though British singer Adele's new record 30 eventually became the fastest selling album in the UK in 2021 and also reached No 1 on the Billboard 200, ABBA was clearly back in a big way.
Not that they really went away, as there have been ABBA waves when they topped charts with the ABBA Gold compilation in 1992, and made news after the stage musical Mamma Mia! was premiered in 1999, the film Mamma Mia! was released in 2008 and again after they came together at a private party in 2016, after which they announced plans to work on a new 'digital entertainment experience' involving ABBA 'avatars'.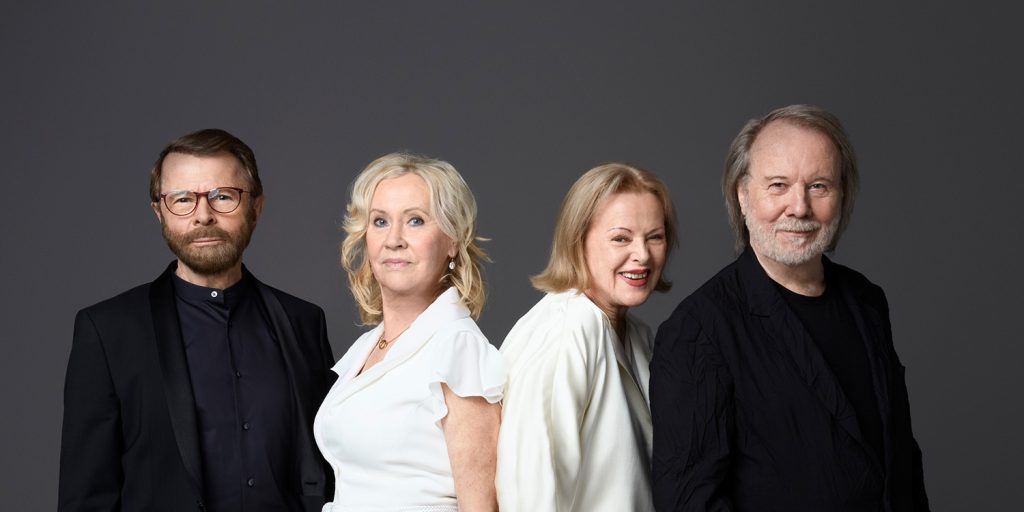 It would be interesting to look at the ABBA craze, and their latest resurgence. Incidentally, ABBA isn't the only retro act to make a comeback over the past few months. Rhythm n' blues/ pop singer Diana Ross returned after 15 years to release Thank You, American singer-songwriter Jackson Browne came back after seven years with the interestingly-titled Downhill From Everywhere, and rock band Blue Oyster Cult after 19 years with The Symbol Remains. This coming January, British band Jethro Tull will release The Zealot Gene – though frontman Ian Anderson has been releasing albums under his name, the last album of all-new 'Tull' songs was out in 1999.
To add to that, the Beatles are back in the news, with Peter Jackson's eight-hour, three-part documentary The Beatles: Get Back, culminating in the band's last public performance in January 1969, grabbing millions of views when telecast on Disney+ from November 25. Another documentary, Ajay Bose's The Beatles In India, is also out on home video.
Obviously, there is a sizeable market for retro pop and classic rock in today's times. Many people born in the 1950s and 1960s keep revisiting the older albums of their favourites. However, ABBA is a classic case study of how a band reached its pinnacle, suddenly vanished and created a huge impact releasing an all-new album after 40 years. Nobody has had this track record, and for all practical purposes, this accomplishment would be impossible to emulate. In that sense, ABBA is unique.
What makes ABBA popular after so many years? While one can give many technical descriptions of their musical prowess and talk at length about their branding and marketing, the simplest explanation would lie in the fact that they had pure melodies and simple lyrics. While Agnetha and Anni-Frid were known for their distinct vocal styles, Benny and Bjorn concentrated on songwriting, specialising in creating catchy hooks which remained fresh with the passage of time.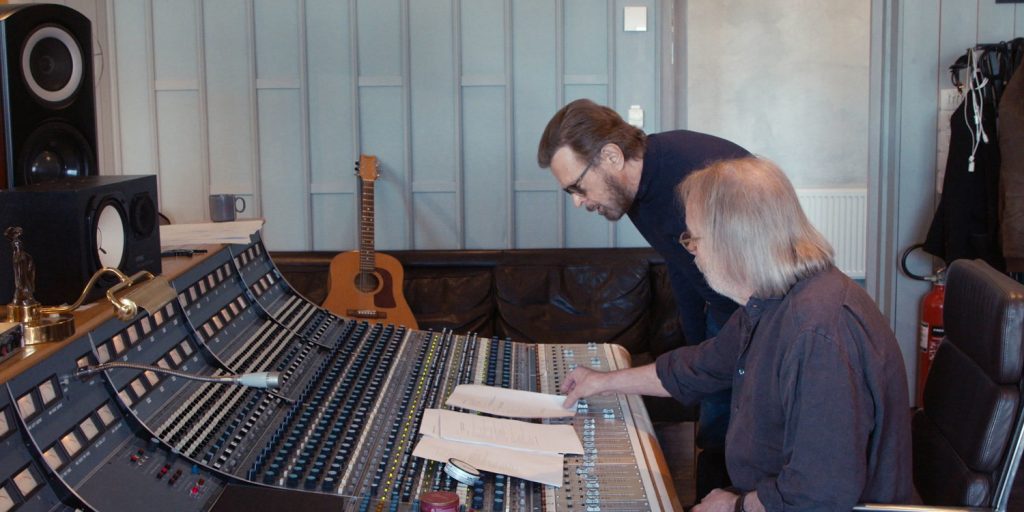 The other important factor is nostalgia. When you mention the name ABBA, an entire generation remembers a time in their lives when they were teenagers or in their early 20s. Memories go back to school and college days, first loves, first pair of jeans, Bruce Lee, Mills & Boon, first jobs and dance socials where one played ABBA, Boney M, Bee Gees, Donna Summer and Village People's 'YMCA'. For many in India, ABBA was an early introduction to western music.
Initially called Bjorn & Benny, Agnetha & Frida, the quartet had early hits like 'People Need Love', 'Ring Ring' and 'Nina Pretty Ballerina'. Their songs were released by Polar Music, whose Stig Anderson was a mentor. In fact, Stig was the first to begin calling them ABBA, using the initials of their first names.
When they won the Eurovision contest in 1974 with 'Waterloo', they moved from being Swedish stars to European stars, soon widening their international appeal to the US and Australia through a chain of hits like 'Dancing Queen', 'Knowing Me Knowing You', 'Honey Honey', 'Money Money Money', 'Thank You For The Music', 'I Have A Dream', 'The Winner Takes It All'and the disco-tinted 'Voulez-Vous' and 'Summer Night City'. Song after song, they made listeners sing along and tap their feet. The 1977 release of the drama documentary ABBA: The Movie added to the hype.
The ABBA craze lasted from 1974 to 1981. In the meantime, Agnetha and Bjorn got married, and so did Anni-Frid and Benny. For a while, they were seen as two ideal couples. However, differences started cropping up, both on the personal and creative fronts. They slowly drifted apart and ended their marriages, releasing the album The Visitors in 1981. They never announced a formal band split, but slowly stopped appearing together and began working on solo projects.
An interesting thing about the ABBA story was that they lost fans in the early 1980s. Their brand of Europop was suddenly considered passe, and new artistes like Michael Jackson, Prince and Madonna took over. With MTV becoming popular, the whole focus shifted to visually-appealing music. The tastes of ABBA fans changed too, as they moved on to rock and heavy metal. In fact, some of them even felt embarrassed to admit they were once fans of ABBA or Bee Gees, and a new breed of ABBA-haters also sprung up.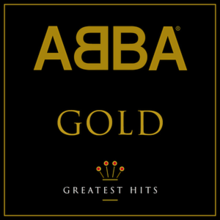 But the music industry is such that trends get recycled, and good things always have the chance of coming back. The compilation album ABBA: Gold went on to become the second biggest selling album ever in the UK, after Queen's Greatest Hits. First released in 1992, Gold had fresh marketing bursts in 1999, to mark 25 years after the Eurovision Contest victory, and in 2008, when the Meryl Streep film Mamma Mia! was released. The film's 2018 sequel, Mamma Mia! Here We Go Again was greeted with a fresh round of sales promotion. Much earlier, in 1994, there was a brief wave following the release of the film Muriel's Wedding, featuring ABBA songs.
The classics continued to get recognition. In 2004, 'Waterloo' was chosen as he best Eurovision winner in 50 years of the contest's history, and in 2015, 'Dancing Queen' was inducted into the Recording Academy's Grammy Hall Of Fame.
The new album Voyage thus arrived with a lot of expectation, which the band seems to have fulfilled, going by its commercial performance. The interesting thing about the 10-song album is that ABBA has retained its core sound. The tunes are filled with melody, and the singing by Anni-Frid and Agnetha is in good shape. Moreover there is variety, as besides pure pop, they have a song with Celtic influences ('When You Danced With Me') and a Christmas song ('Little Things'). The group talks about faith on 'I Still Have Faith In You' and reconciliation on 'I Can Be That Woman'. Though one may argue that there are no iconic songs like 'Dancing Queen', 'Money Money Money' and 'Voulez-Vous', new songs like 'Keep An Eye On Dan' and 'Ode To Freedom' certainly have that ABBA class.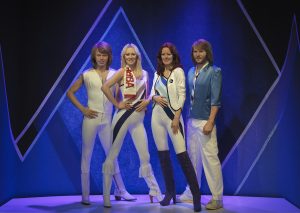 There could still be a lot to come. The 'digital experience' featuring ABBA avatars dubbed ABBAtars is due to begin London next summer, if all goes as planned. The latest technology will be used, as the ABBAtars will perform 22 hit songs along with a 10-piece live band. Though initial reports said this would be the group's last project, the band members are keeping new options open, following the success of the new album. To quote from 'I Have A Dream', their popular song, "I believe in angels, something good in everything I see, I believe in angels, when I know the time is right for me, I'll cross the stream, I have a dream." Maybe they'll dream of creating more magic.
Essential ABBA
1 Ring Ring – Ring Ring (1973)
2 Waterloo – Waterloo (1973)
3 Mamma Mia – ABBA (1975)
4 Dancing Queen – Arrival (1976)
5 Money Money Money – Arrival (1976)
6 Thank You For The Music – The Album (1977)
7 Voulez-Vous – Voulez-Vous (1979)
8 I Have a Dream – Voulez-Vous (1979)
9 The Winner Takes It All – Super Trouper (1980)
10 I Still Have Faith In You – Voyage (2021)