The wonderful thing is that Christmas almost suggests colours and flavours without giving it much thought, writes Prabhakar Mundkur
I spent most of my November in the UK and I was reminded of how the spirit of Christmas starts in mid-November. The spirit of Christmas is already in the air.
When you go out shopping, the shop windows already remind you that Christmas is coming very soon.
But I thought that the most wonderful thing is that marketers are building special variants for Christmas. For example, coffee brand Nespresso introduced three new flavours for Christmas which I was able to taste and they were all wonderful and different from their regular variants. The Forest Black was a Colombian coffee, the Forest Fruit was a Latin American and African Arabica blend, and the Forest Fruit had a vanilla and fruit flavour.
What impressed me is that marketers create special products for Christmas well in advance of December 25. So, in a sense, although Christmas falls on a single day, Christmas marketing itself starts a good 45 days before Christmas. In homes, preparations for the Christmas cake start in early November. Because the fruits and nuts have to soak themselves in the rum or brandy till they are oozing with goodness by the time the actual cake is baked.
For example, if you have a pet, special toys and apparel for your much loved pet are very common in the West.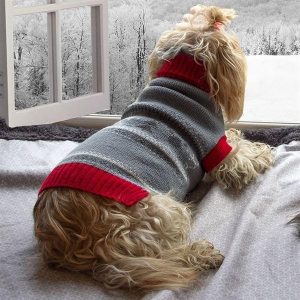 The wonderful thing is that Christmas almost suggests colours and flavours without giving it much thought. For example, the Santa red is a common theme in most products. And because it is winter and the possibility of snow is common in many geographies, white is another Christmas colour.
At John Lewis, the well-known UK retailer, the atmosphere in the store was charged with Christmas. Says Emma Wood, Advertising Lead at John Lewis: "It's a moment of hope, reconnection and friendship, everything that encapsulates the joy of this time of year. 'When we started to think about the things that we love about Christmas, it was about all of the traditions and the moments in the build up to the big day, And experiencing the moments that make Christmas special all over again (and in the case of our space traveller Skye, for the first time) is something truly magical."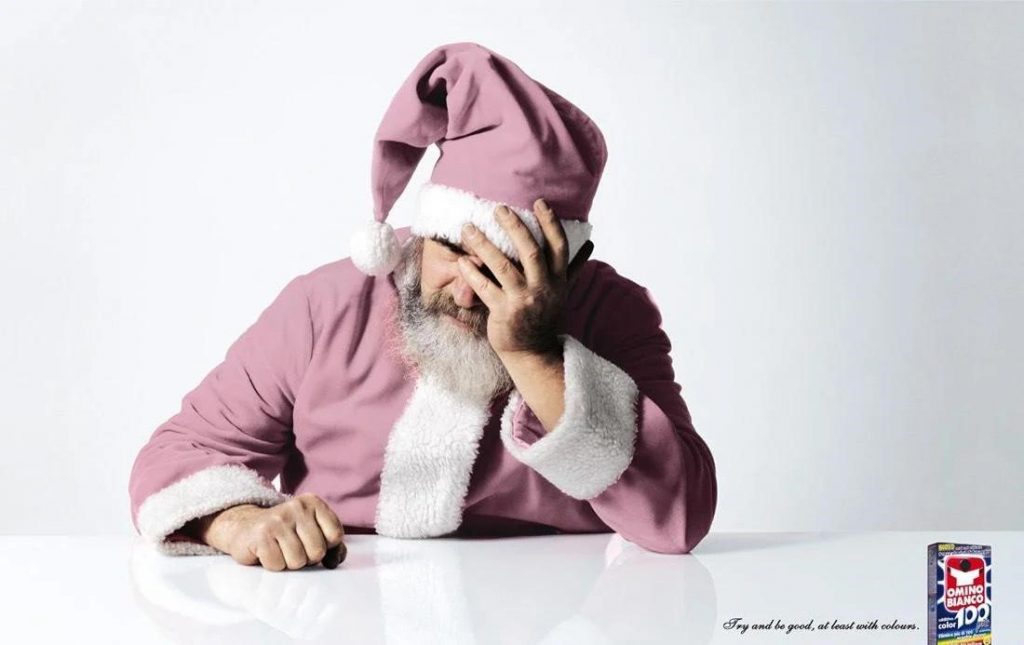 Christmas adverts are an annual event that most British people look forward to. In fact, last year, one in six people changed their plans to be able to watch the premiere of a Christmas advertisement. As Advertising Association chief executive Stephen Woodford says, "Our Christmas advertising season is the envy of the world, thanks to the brilliant,
creative talent working in our industry. The joy of this advertising period, seeing what brands bring out each year, is an integral part of a great British Christmas."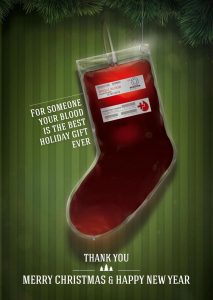 What I find interesting is that everyone tries to weave the Christmas theme into their advertising. Even a blood donation drive will have the Christmas theme. As in this ad for the Red Cross.
In many ways creativity is at its best during the Christmas festivities.
"One highlight for both physical and virtual retail is the seven-point jump in major purchase intentions in the run-up to Black Friday and Christmas," said Joe Staton GfK's director of client strategy. "Is this a sign that shoppers are ready to bounce back, after last year's cancelled family gatherings, with a Christmas splurge in coming weeks? That's how it looks, but consumers also know that when the festivities are over, it's going to be a tough year in 2022." Gfk is a data analytics firm that is a data provider to the consumer goods industry.
Covid of course like in most countries around the world has taken its toll in both 2020 and 2021.
But on an optimistic note this Christmas let's hope that 2022 is a good year for all of us.