I answered an early morning doorbell today to be pleasantly surprised with a gift of our national flag from our housing society. It was a joy indeed to receive it, a first-time personal experience in independent India, as it must have been for millions across the country. For sure, proud Indians will hoist the flag in their homes on the Independence Day.
To herald the 75th anniversary of our independence on August 15, the  government of the day has planned an elaborate year-long Azadi Ka Amrit Mahotsav. Under the aegis of this celebration, a special movement called 'Har Ghar Tiranga' was launched to encourage people to bring home the tiranga ( or the tricolour ) and build a personal connection with the  national flag and reinforce a sense of identity and pride for the country and enthuse a commitment to nation-building. It is a welcome initiative and in its own way has engendered a feeling of comity and community in our sovereign socialist secular democratic republic with a resolve to secure justice, liberty, equality and fraternity to all citizens. Thanks to the tenacity and sacrifices of legions of our freedom fighters and martyrs and leaders who ensured our independence from the British yoke and founded our republic.
Nothing can capture the ethos and emotions of the momentous occasion than Jawaharlal Nehru's speech on the eve of our independence,  so beautifully captured  in profound words – to quote verbatim from his opening para – 
"Long years ago, we made a tryst with destiny; and now the time comes when we shall redeem our pledge, not wholly or in full measure, but very substantially. At the stroke of the midnight hour, when the world sleeps, India will awake to life and freedom."
A moment comes, which comes but rarely in history, when we step out from the old to the new — when an age ends, and when the soul of a nation, long suppressed, finds utterance. It is fitting that at this solemn moment we take the pledge of dedication to the service of India, and her people, and to the still larger cause of humanity."
The speech concludes on a nice note with a forward-looking 'responsibility' statement, to quote – "To the people of India, whose representatives we are, we make appeal to join us with faith and confidence in this great adventure. This is no time for petty and destructive criticism, no time for ill will or blaming others. We have to build the noble mansion of free India where all her children may dwell."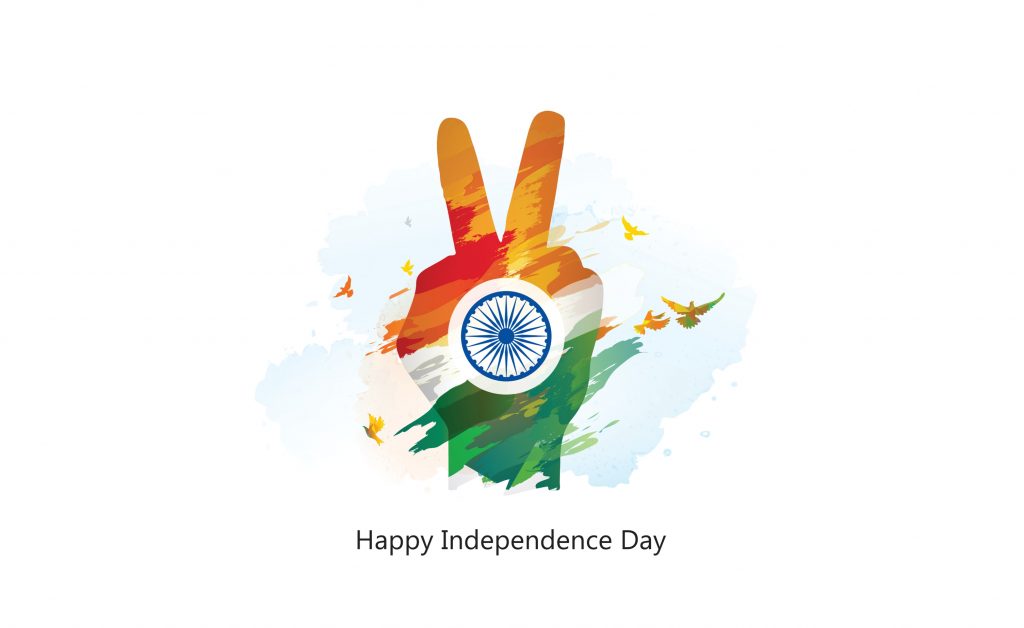 Many of us would remember reading this milestone speech in our growing up school days, celebrating the Independence Day with swelling patriotism and enthusiasm, hoisting of our flag, heartfelt singing of the national anthem, Jana Gana Mana Adhinayaka Jaya Heh, Bharata Bhaagya Vidhaataa ( penned by Rabindranath Tagore ) and listening to energising and eloquent speeches by the Presidents, Prime Ministers, Chief Ministers and Governors on radios and televisions.  Besides the ceremonial celebrations in public and private and in offices and educational institutions, the timeless songs like 'Sare ahaan se achha, Hindostaan hamara, hum bulbule hain isiki, yeh gulistan hamara' (penned by Muhammad Iqbal ),  'Aye mere watan ke logon, zara aankh mein bhara lo paani, jo shaheed huein hain uniki zara yaad kara kurbani' ( penned by Kavi Pradeep ) and our national song 'Vande Mataram, Sujalaam Sufalam, Malaya Sheetalaam, Shasyashamalaam Mataram'( penned by Bankim Chandra Chattopadhyay ), full of deep meaning and emotions, pride for our motherland and poignancy, would stay firmly etched in our minds and hearts for months, silently motivating us to build our nation.
It  is obvious and needs no elaboration that India has grown rapidly and progressed across several parameters and development indices in the last 75 years and has become a force to reckon with in the world order. People have been empowered, shackles and barriers of access to resources, education and finances have come down significantly, the stubborn casteism is getting diluted to a great extent, technology, innovations and digitisation is ensuring economic growth, better incomes and standards of living, universal banking and benefits to the marginalised. Innovations and scientific minds are propelling discoveries and opportunities. Upstarts are becoming unicorns and offering jobs, not just conglomerates. The list can go on. 
Overall, there has been an enabling environment in which people of any caste and colour can perform and flourish and make a name and fame for himself or herself in India and abroad. What can be a better vindication of this than Droupadi Murmu, a Santhal tribal woman,  becoming the President of the country and be a beacon of hope to so many in the country, not just the marginalised or the disenfranchised weaker sections of our society. That this should happen in the year of our 75th independence anniversary is a powerful symbol of us having come a long way. There is a silent revolution taking place in our country for sure and a blooming confidence and self-belief is driving its citizenry to greater heights. Yes, there are severe challenges facing the country like poverty, gender and class biases, unequal development, environmental dangers, cornering of national resources and so many other maladies, but thankfully an aware citizenry is watchful and vociferous and keeping the rulers (earlier it was the British, now it is the self- aggrandising political class chasing perpetual rent and sinecure, save for the very few ) in some kind of check and ensuring a modicum of governance.  
Freedom is a generic term and contextual. It can have multifarious meanings, but broadly refers to the quality or state of being free. There can be clearly no freedom in the truest sense unless the four pillars of justice, liberty, equality and fraternity are strong. It means different things to different people, with all its grandeur and complexity, but the core remains the same. 
Let us hear what some millennials ( I had intentionally chosen this category to speak to), across a cross-section of our society, had to say to me when I asked them what freedom means to them. These are unexpurgated statements made by the young of our country who are the future of our country and have been chosen at random. 
"Freedom of country is a given. It is taken for granted almost. Freedom for me has more to do with knowing and accepting myself wholly, even if it means not fitting in the crowd."
"Freedom for me means easy access to education and jobs; I don't want to depend on government handouts. I want to live with self-respect. It is a huge challenge for us to get there, but we are making some progress in that direction."
"Freedom to me means the ability to make my own choices and to do what I like on my own terms. The concept of freedom is also tied deeply with the freedom of speech for me and I value that aspect greatly. When I think how India has changed in 75 years, it seems to be a great example of how liberty and empowerment has allowed common people to ideate and contribute in building a prominent nation."
"Freedom to me is being free from worry and anxiety of what I should wear, what I should eat, what I should say or think. I know these are questionable in some context today, but I feel like a free Indian woman who can make her own choices without societal pressure."
"Freedom (indeed true freedom) is to live and let live, to dissent, to question, to love, to practise or not practise religion; essentially freedom is to be yourself and still be an equal part of the societal construct."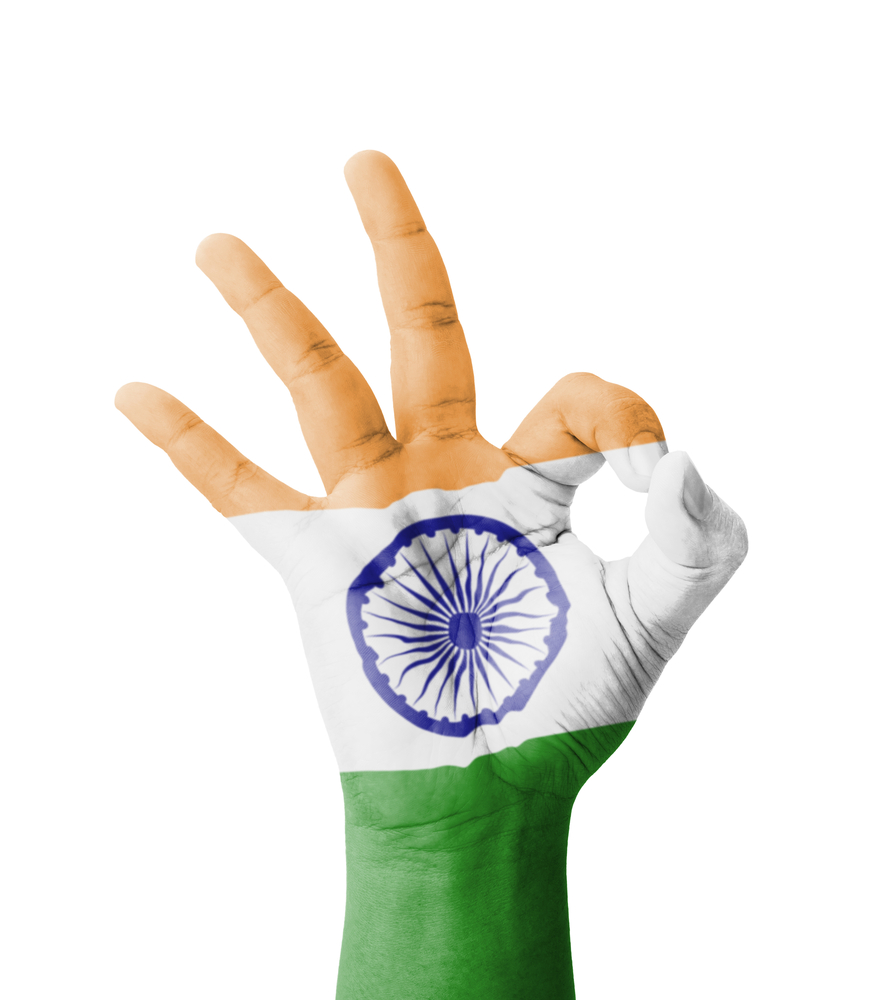 "The green in our national flag represents our agrarian society, but the farming community, in spite or providing food to the people, is beset with day to day problems and are pushed to extinction  due to a plethora of hurdles and infirmities. The growing numbers of farmers suicides is just the tip of the iceberg. I hope our government listens and will give us some reprieve and chance to live with dignity." 
"Freedom is just to allow me to live peacefully on my own terms."
"Freedom is to let me choose my spouse, whether of the same gender or  the opposite gender."
"Freedom is not to be asked what my caste is."
"Freedom is having a casteless and classless society where there are equal opportunities for all. That reservations, initially meant for only 10 years, should continue for 75 years, speaks volumes about the failure of successive governments to improve the lot of the people and is actually a reverse discrimination of unmitigated disaster." 
"I see freedom all around us; as a woman, I have a voice, I have a choice, that is what matters to me the most."
The above are extraordinarily mature statements of our youngsters and speaks volumes about their aspirations and designs for our glorious country. 
The Father of our nation had a mission to wipe the tear from every eye. The father of our constitution was clear that freedom of mind is the real freedom and had observed that in politics we will have equality and in social and economic life we will have inequality. The former has been let down and the latter had been prescient. 
A tryst with destiny happened 75 years ago. Now a revolution of minds is taking place amongst people and if we don't pay heed to that, we will soon be faced with another tryst with destiny. Are our representatives listening?