The erudite and the ignorant alike know the highly evolved marvel that the human body is, driven that it is by the heart and executed by the mind. Befittingly, like so many other anointed days in a year, September 29 is celebrated as the World Heart Day, first conceptualised in 1999 when the World Heart Federation collaborated with the World Health Organisation (WHO). The central idea is to apprise people about cardiovascular disease (CVD) and its impact on their well-being and evangelise its prevention. CVD, including heart disease and strokes, is said to claim over 20 million lives annually across the globe and is one of the most potent non-communicable causes of fatality. Every year, a theme is selected with a thrust on the actions that individuals can take to prevent and control CVD.  The theme for 2022 is 'Use Heart to Connect' – a clear focus on innovative ways to connect people to heart health.
The stupendous advances in medical sciences facilitate non-invasive and invasive surgical interventions to treat CVDs, in no small measure, but big success. However, I daresay, no medical advancement or technology progression or personal precaution is a magic wand to prevent the divine call when the bells do toll. 
I remember the sensuous number sung by the recently deceased nightingale's sister, Asha Bhosle, picturised on Rekha in the 1981 Hindi film, Umrao Jaan, a box-office hit.  It is the so hummable 'Dil cheez kya hai aap meri jaan lijiye'. Loosely, it can be translated as 'What is my heart, you take my life'. If you take away the bit about a courtesan singing that song for her customers, I would twist it around to say that I need to know my heart if I am to live. And in the context of the World Heart Day messaging, that is precisely the objective.
The recent death of the popular singer, KK, post his concert in Kolkata, due to a heart attack does rend the minds and hearts of fans. One of the doctors in the hospital that KK was taken to, seems to have observed that perhaps a timely CPR (cardio pulmonary resuscitation ) could have saved him. Probably and maybe, but the point is that it could have been no other way. KK was just called away for singing on a different stage, regardless of the fact that he was much adulated, a teetotaller and smoking abstinent. He took the precautions that are so very necessary for all of us to emulate.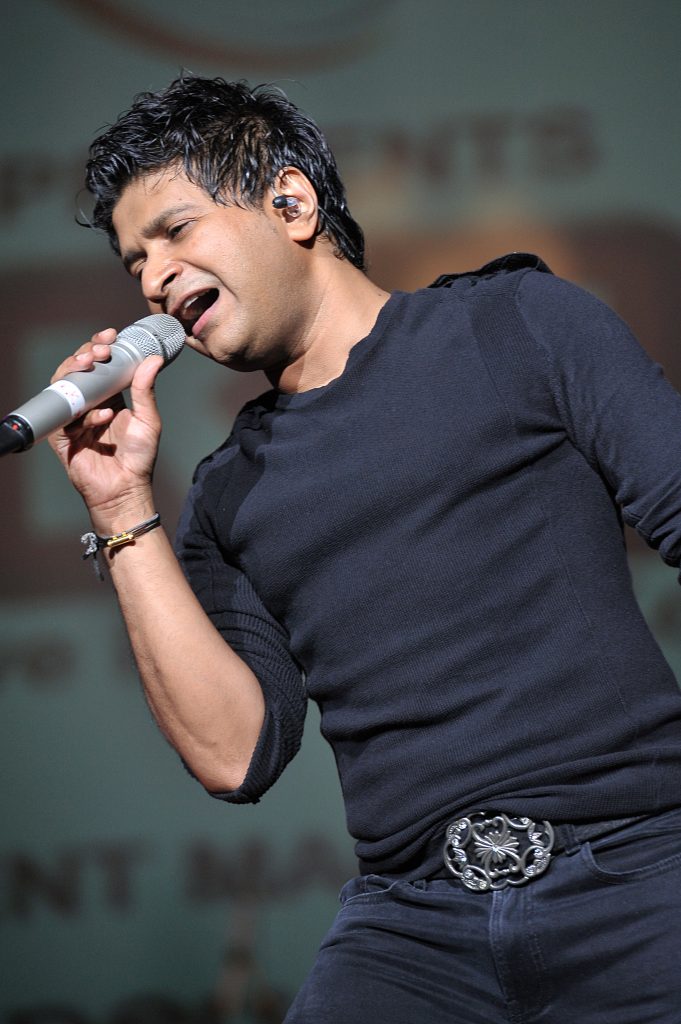 Let me share the example of a close relative. He had experienced some discomfiture and chest pain. The family decided that it would be advisable to do a check-up and find out the cause. He decided to go to a well-known heart hospital in Bandra, a suburb of Mumbai and an angiogram was done by a reputed cardiologist attached to that hospital (names withheld to protect privacy). Post the angiogram, the wife and the family met the doctor with a view to find out the next course of action and to know if stents or bypass need to be done. The family was advised that though there are some blockages in the arteries, neither stents nor a bypass surgery is  required, but with  medication the blockages can be reduced/ dissolved. The doctor handed the family his visiting card and asked the patient and the family to visit him next day in his clinic. The patient and family were all happy at the doctor's diagnosis and advice and went home happily… but not ever after.
The next morning, the patient collapsed in the bathroom due to a massive heart attack. He had no chance. The family was shattered, but stoic at the helpless turn of events. Was it the doctor's error of judgment or recklessness and bravado in not putting the stents, but discharging the patient? They will never know and neither did they want to sue the doctor or the hospital. To  what purpose? Why add to the trauma of loss of a loved one? What can one do when the ultimate wi-fi connects to you?  The deceased was a man full of beans and lived life, but made a sudden exit when just 63. Dispassionately speaking and spiritually observing, while a teary trauma for the family, sudden death is a boon for the select few. I, for one, would wish that for myself.
Speaking of sudden deaths, a close friend of mine, in good health and state, gave up marathons due to the fear of sudden death on the run. As everyone will know, there have been enough cases of fatal heart attack collapses in marathons, sports, treks, etc, across age groups, among the young and the old, among men and women. 
At the other end of the spectrum, there are marathon running groups, like the Zipper Club for instance, comprised largely of 60+ senior citizens who have had bypass surgeries or have stents inserted in their arteries. They practise regularly and participate in marathons frequently. They all are in fine fettle and enjoy the thrice-a-week practice sessions. It was initiated by a bypass patient, P Venkataraman (PV), who decided not to be cowed down by medical setbacks and be restrained in leading a normal life. A great motivator and a man of conviction, he has done a commendable job in spreading positivity in the face of adverse heart conditions. He and one member who turned 70 recently, have done over 100 half-marathons. Inspirational! I had the good fortune to be a part of the Zipper Club for a while, which helped me in doing over six half-marathons, the last of which was in January 2020. Aptly, PV founded a company with the moniker 'You Too Can Run' and conducts marathons across several states. To him, bypass has gone by long ago. 
CVD is a disease like any other disease, which needs to be attended to in time with due advice and medication, not to mention proactive behaviour changes in lifestyle. Basics like a disciplined lifestyle, regular physical exercises, yoga and meditation, tempered and timely food ingestion, a good eight hours sleep, bonded relationships, active social life, extra-curricular activities and hobbies will go a long way in having an equanimous and calming effect on the mind and the heart. 
Perhaps, King Dashratha died due to an heart attack, soon after his beloved son, Rama was forced into exile by Kaikeyi. A happy state does lead to a happier heart pumping all the 'prana' that we need to live life fullest.  Happiness and sorrow will always be a part of our lives, but a sense  of detachment and distance from the events around us may help keep our hearts on even keel. Aakhir, zindagi zinda dili ka naam hai, murda dili khaak jiya karte hai.