As our Seniors Today reader, Viveca Fernandes says "no Christmas sweet platter is complete without a fudge and for kids jijubes is a treat to behold"
Here are her easy recipes for the same:
CHOCO WALNUT FUDGE
Ingredients
125 gms dark chocolate 
125 gms milk chocolate
½ tin or 200 gms condensed milk
20 gm butter
1/3 cup chopped walnuts
Method
Chop chocolate into bits and place in a vessel. 
Add the condensed milk and butter
Stir till chocolate melts and keep stirring for a minute more
Switch off the gas and add the walnuts. Mix well and fast.
Remove in a tray lined with butter or was paper and leave to set outside if cool or in the fridge for two hours
When firm, cut the fudge into squares or triangles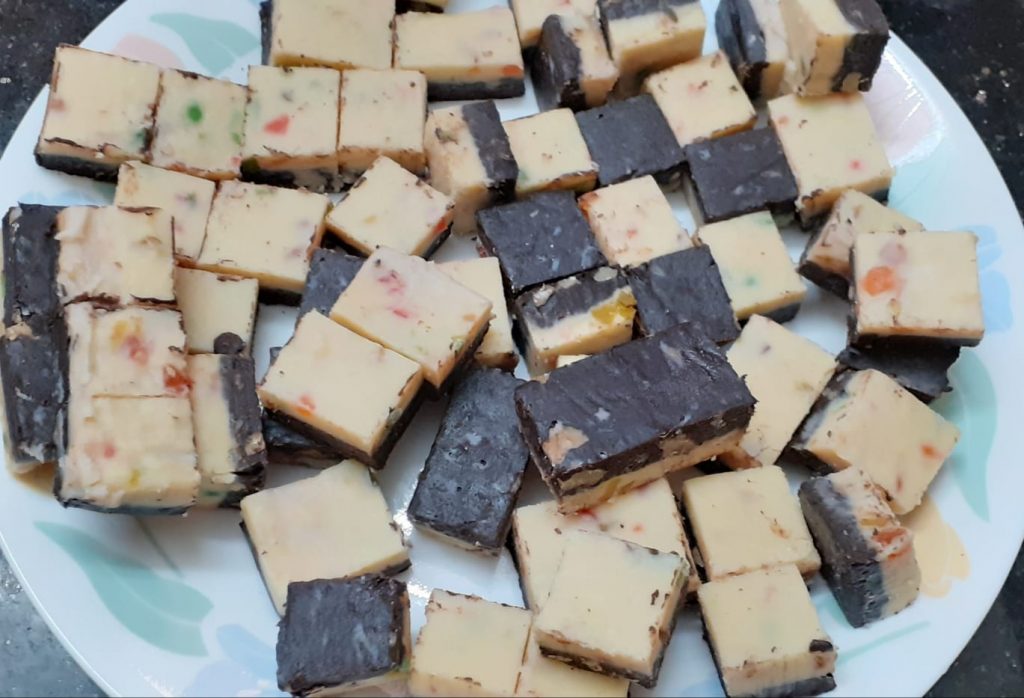 JIJUBES
Ingredients
3 Lemons
30 gms Gelatin
300 gms Sugar
Method
Extract juice from the lemons and strain and measure.
Add equal quantity water and soak the gelatin in this mixture for one hour
In a vessel, add the sugar and ¼ cup water. Place vessel over the fire and let the sugar melt completely
Add the soaked gelatin and stir for 5-7 minutes
Add colour and essence as desire. 
Finally, roll the cubes in fine (castor) sugar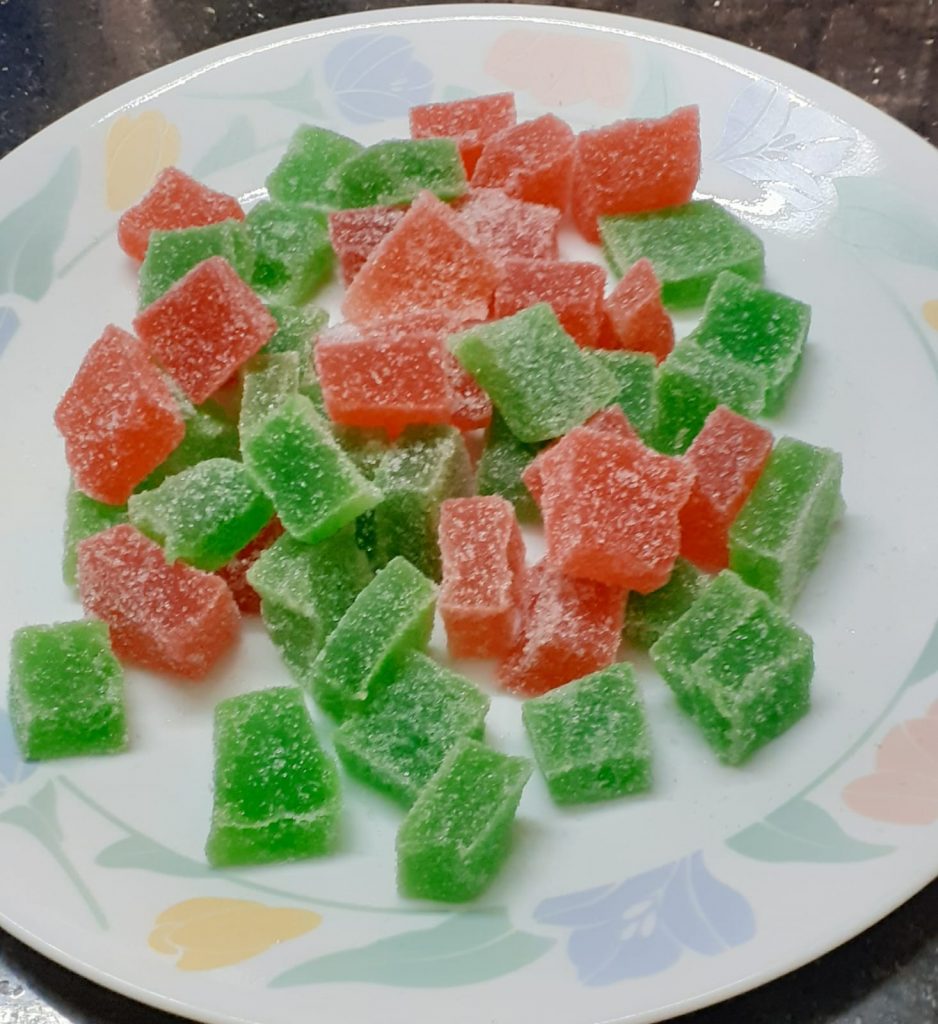 Merry Christmas folks!