Medicine isn't always found in the pharmacy – some medicines can be grown in your own home. That's right, learn about common medicinal plants that you can use to heal yourself as well as friends and family. And these plants can be grown easily in pots, in your balcony or terrace.
Tulsi. It is a small shrub and can easily be grown. It is rich in vitamins A, C and K, and also magnesium, calcium, and manganese. Rich in anti-oxidants, it has anti-aging properties.

A

jwain (carom seeds)

. Can easily be grown from seeds. It is good for hair, skin, and health, and helps indigestion. It is rich in fiber, minerals, vitamins, and anti-oxidants. It can be chewed or brewed into tea or can be used in cooking. For the treatment of cold, prepare a paste with ajwain and gur (jaggery) by heating, and take 2 tsp twice a day. It helps in reducing belly fat and is good for the liver.

Ginger.

One can plant a piece of old ginger (not the fresh one) in a pot, and after a few days, leaves will appear. After a few months, you can get fresh ginger. It is anti-inflammatory, reduces muscle pain, settles the stomach, regulates blood sugar, can prevent heart disease, and eases menstrual pains.

Garlic.

It can easily be grown from the garlic pod. Separate the cloves from the garlic and plant in a pot. Slowly leaves will emerge, and after a few months, garlic pods are formed. It contains sulfur compounds which bring health benefits, vitamins B6, C, D and B1, selenium, calcium, phosphorus, and iron.

Mint.

It can be made into tea, and soothes the stomach, treats bad breath, combats cold and flu, reduces fever, prevents nausea, improves mental awareness and reduces stress.

Basil.

Can easily be grown from seeds. It tackles stress, has anti-oxidant and anti-inflammatory properties, is a good source of manganese, and promotes blood flow. It contains vitamin A which helps in healthy eyesight. It can be eaten raw, in salads, or made into tea.

Lemongrass.

Its tea is very relaxing. It helps in lowering cholesterol, prevents infections, boosts oral health, relieves pain, relieves bloating and can boost red blood cells.

Moringa.

Can be grown from seed in big pots or in the garden. The leaves, fruits, flower, seeds and roots are all medicinal. The fruit (drumsticks) are commonly consumed as a vegetable, in India as well as other countries, and the leaves are also very nutritious and anti-oxidant, with the ability to reduce blood sugar, inflammation and cholesterol. It is a wonder plant. The leaves can be cooked similar to methi leaves. The leaf powder (one tsp at a time) can also be consumed in soups and smoothies.

Green chilies.

It can easily be grown from seeds. Rich in Vit A, they can improve vision among people of all ages and is good for a heart disorder. Chilies contain vitamin C and minerals including potassium, manganese, iron, and magnesium. They can control heart rate and blood sugar and are rich in dietary fiber which is important for a healthy digestive system.

Anjeer (Fig).

It can grow in a big pot, or on terraces or gardens. Eating the fresh figs can help cure shaking of hands These days you can get a hybrid variety of fig which does well in pots.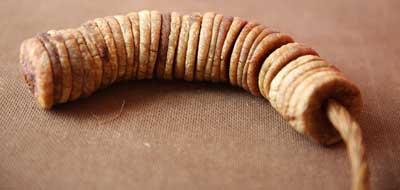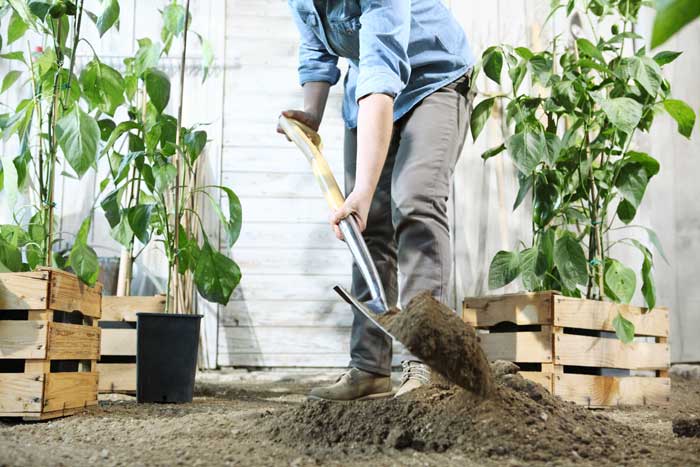 How to plant
For each pot, take:
One part of garden soil
One part of a compost
One part cow dung/vermicompost
One-fourth part coco peat
One tablespoon neem cake
One handful of sand
A big pinch of Haldi powder as an organic disinfectant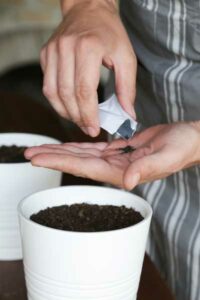 Mix everything well. Cover the drainage hole of the pot with crocks and put a layer of dry leaves to cover the crocks, then fill with prepared soil, water and leave overnight.
Next day plant the seeding/ plant in the prepared pots, press around the roots so that no air bubbles stay near the roots, then water thoroughly.  Don't keep the freshly planted pot in direct sun. Keep it under shade for 2-3 days, then place it in the sunny spot. From time to time hoe the pot to loosen the soil.
For fertilizing the plant use organic waste from your kitchen. Chop the vegetable and fruit peels into tiny pieces, and while hoeing the soil put a handful of chopped skins of fruits and vegetables and cover with the soil. Do this every ten to fifteen days, your plants will flourish.
Enjoy gardening!