They may be 60-plus but they are young at heart, and have repeatedly proven that they possess the chutzpah to influence billions

By The Seniors Today Team
Ever since Seniors Today launched in July 2019, we have been a lot more than just self-help content and nostalgia. We're an e-magazine, a buzzy website with many other digitally-led properties. We have painstakingly achieved the status of being India's #1 Destination for Senior Citizens.
After deliberating on whether to continue with our annual listing of 50 most influential seniors, in the wake of covering the more pressing omicron variant, we decided to go ahead with our list.
Though many are repeats – they have proved that they've earned their ranking for yet another year, we do have some new entrants in the fray.
So, we were only looking at people above 60 years of age, as on January 1, 2022. People who we believe had a significant influence on not just their own industry or fraternity but the world at large. And, yes, as usual we didn't consider politicians and those in government.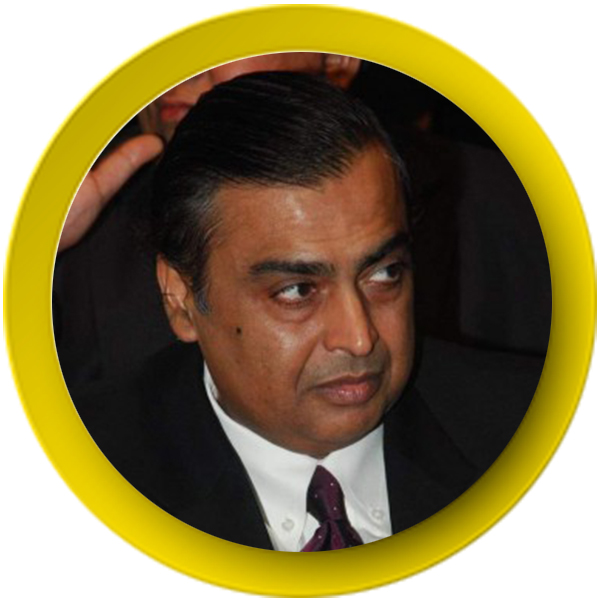 Mukesh Ambani, 64, Industrialist
As Chairman and MD of Reliance Industries, inheriting his father's legacy, titles like India's richest man and the second richest personality in Asia have lost their novelty with him. 
What doesn't lose its sparkle is: what next? 
Next apparently betters the previous feathers in the industrialist and his company's cap – at a recent Reliance Family Day event he was quoted saying he can "confidently" make two predictions about the future — first, India will become "one of the top three economies" of the world and, second, RIL "will become one of the strongest and most reputed Indian multinational companies in the world".
After acquiring the iconic Stoke Park in the UK earlier in 2021 and the prestigious Mandarin Oriental Hotel deal in the Big Apple closing out the year, watch out for more big news in 2022 from the country's  and world's biggest and most powerful industrialist.
The Times of India's success is owed largely due to the unorthodox philosophy of Samir Jain. An out-of-the-box thinker, he has handled the paper more like an advertising mogul and slipped in a few sweet deals to ensure further success and stability at a time when print is walking a tightrope.
Though print publications are perched at the edge of a cliff, the group has managed to hold on to their prestige, whilst embracing digital space full on. From digital and streaming OTT platforms television – Times Now and ETNow and the new Hindi variants, Mirror Now, a slew of entertainment channels and the FM network – Mirchi, Jain is indeed the force behind the huge influence the group and its various platforms wield over state affairs whilst catering to a loyal audience.
That he is the greatest and most-loved Bollywood actor precedes everything he does. Professionally though, he has proven he excels at far more than acting. 
A megastar with a mega-life to match. A man who has seen and done it all. He has seen the highs and the lows. An actor who through the decades is still a force to reckon with commanding the top spot in movies. Personally, he has evolved through his experiences, unafraid to show himself in a vulnerable light.
Bachchan is a legend, but what defines him is his dignified manner.
He has one of the most influential social media timelines across all of India. From updates about his work to throwback pictures with his friends and family, the superstar uses his Twitter handle to deepen the bonds with his fans. One tweet from him can get millions of Indians on his side. Bachchan is hands down one of the most influential Indians today.
How do you wax eloquent about a man who has donated a staggering Rs 27 crore per day in 2021?
As the first Indian who signed up for The Giving Pledge, he believes in creating a better world for millions of people.
He walks his talk. 
Premji is perhaps the most giving philanthropist of the Indian industry, standing tall, but equally humbly besides great philanthropists like Gates and Buffet. The Azim Premji Foundation has helped create a better world for millions of people.
India's most revered business tycoons and is pretty much the reigning czar of the IT industry with Wipro.
2021 has seen Ratan Tata secure some significant wins. From the Supreme Court upholding all the appeals of Tata Sons to winning the once prestigious airline, Air India, back to its founder company.
Ratan Tata has never taken his heritage for granted. The Tata founders bequeathed most of their personal wealth to the many trusts they created for the greater good of India and its people. At his core, he is a philanthropist, always concerned about the plight of others. Equally, he has personally seen that no stone is unturned to ensure that the Tata code of conduct and standard of service is nothing short of exemplary.
He says: "I think you really want to be doing things that make a difference. If you cannot make a difference, it's just water trickling through a tap or leaking through a drainage system; it's wasteful."
It could've been a horrible year given a fire in one of his premises, but the year clearly belonged to Poonawalla, his son Adar and their team of accomplished health scientists. Covishield, from the Serum stable, was the most sought after Covid-19 vaccine. Not just in India, but elsewhere in the word as well. 
The chairman of the Poonawalla group, which includes Serum Institute of India, is also known as the 'Vaccine King of India'. Forthright and outspoken, Poonawalla has been carving his niche in the pharma industry as a force unbeatable. 
As a businessman, he took the baton from his ancestry and created a company where two-wheelers and Bajaj are used symbiotically. No small feat. That said, he is humble and grateful to the legacy left to him by his grandfather and dismisses accolades that patronise him.
An outspoken industrialist, and now MP, Rahul Bajaj throws power-packed punches to counter policies and situations he deems unfit for the country's progress and growth. Though he tendered his resignation as non-executive Director and Chairman of Bajaj Auto last year, he continues to be the power behind the company's punch.
His take is that by his birth he was born 'anti-establishment'. That he created a tidal wave by questioning the freedom of speech of citizens in recent times is an understatement. But that quintessentially is Bajaj. He isn't afraid of speaking the truth and he stands by forgotten values of integrity, honesty, dedication and goodwill. And he doesn't mind asking some tough questions either.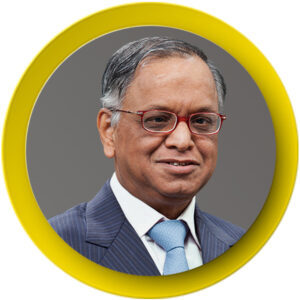 NR Narayana Murthy, 76,Industrialist
While he led the IT revolution in India he is and will always remain a simple man, and one of the most respected voices in Indian business and industry. 
"Honesty, meritocracy, national pride, speed, competitive spirit are all characteristics of nations that have made progress. But those that have a culture of apathy, dishonesty, plagiarism, cut-and-paste, indifference, are characteristics of a society that has not made progress. And this country will take thousands of years to change," he remarked with sadness, in a 2020 interview with The Times of India.
A philanthropist who focuses on solutions for the betterment of society, he is in no small way aided by his wife, Sudha Murthy who is equally responsible, not just for the success of Infosys but for single-handedly evangelising the company's commitment to corporate social responsibility.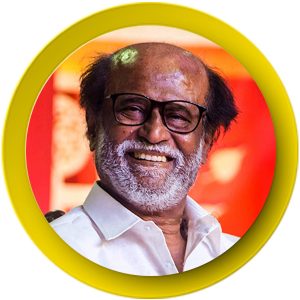 Rajnikanth, 72,Actor
Despite a health scare late last year, the iconic persona bounced back with aplomb, demonstrating his heroic abilities in his personal life as well.
Shivajirao Gaekwad was born in humble environs and evolved from a bus conductor to one of biggest megastars in Indian cinema.
Recently, he had to step back from making his debut in the political arena due to poor health much to the disappointment of his fans. From people worshiping with milk before his film release to politicians quaking when he speaks his mind, his words have a tremendous impact on people.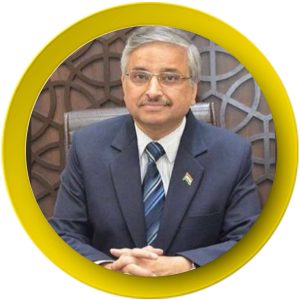 Dr Randeep Guleria, Pulmonologist, Director, AIIMS
That he was credited with the establishment of India's first centre for pulmonary medicines and sleep disorders at AIIMS, is not the only noteworthy feat of pulmonologist Dr Randeep Guleria.  As the current director of the All India Institute of Medical Sciences, New Delhi, he has been the face of the government on the fight against Covid-19.
He has successfully steered a country of over a billion towards reaching a possible but elusive herd immunity against a lethal and fast-multiplying virus.  Not an easily achievable feat in a country as culturally and ethnically diverse as India.
Armed with a combination of a calm demeanour, patience and fortitude, his regular updates have helped the nation and saved the government, through two waves of Covid-19 and making sure the third wave passes without too much damage. That takes courage and intellect.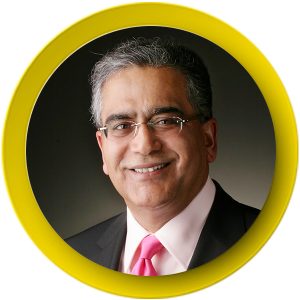 Aroon Purie, 78, Media Baron
After a rather serendipitous start in print journalism with India Today, Purie has been the rock behind the success of the group. 
Still very relevant and on top of the latest happenings, he is a constant source of encouragement to his staff, he makes sure that no stone is left unturned and every detail accounted for whilst reporting. 
Although he says his exacting standards were sometimes begrudged by his staff, the staff recognised that "the end-result was a good product" and even came up with a friendly nickname for the editing process— "Purification"—after him. In an interview with Harvard Business School he said: "I always looked at the magazine from the reader's point of view, always asking, "Can I understand what this article is saying?" A lot of journalists write for other journalists, or they write for politicians. But the common man needs context, needs explanation, needs history, and background. I brought that into it."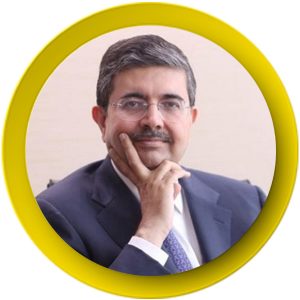 Uday Kotak, 64, Banker
Kotak declined his prosperous family trading business and started a finance firm in 1985. He then went on to convert it into Kotak Mahindra Bank – now among India's top banks in the private sector. He is the go-to person from the banking and finance sectors for governments – at the Centre and various states.
"Geography is history in the post-covid world," Kotak has said, stressing the need to expand the Indian payments system globally. 2021 made sure that the bank was on top of the digital curve largely at the behest of his leadership.
Few know that he dreamt of becoming a professional cricketer till an unfortunate accident forced him never to play at that level again. Today, he is the world's richest banker and warns of soaring inflation ahead, along with soaring temperature levels due to climate change!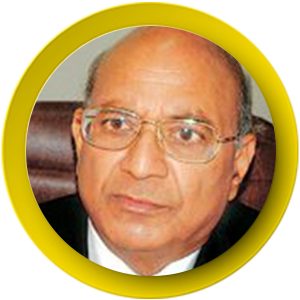 Mahendra Mohan Gupta, 80,Media Baron
Gupta is the Editorial Director of Dainik Jagran, a daily newspaper read by over 5.5 crore people, and given its dominance in the all-important state of Uttar Pradesh, Gupta and his family have enormous influence.
Jagran Prakashan has 12 print publications over five languages spanning 15 states. It also has a presence in FM radio, and owns Mid-Day in English and Gujarati. 
Readership of the group's 10 print titles is 84.1 million-plus (IRS 2019 Q4). With its 15 digital portals in 10 languages, it has a presence all over the world.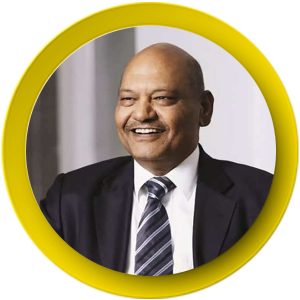 Anil Agrawal, 67,Industrialist 
The Founder and Chairman of Vedanta Resources Limited, Agrawal has grown his company into the largest metal mining company in India.
In recent times, Vedanta has grown steadily but not forgetting to pledge support towards India's carbon neutrality goals. This is a small example of what makes Anil Agrawal a huge star in his field.
The Vedanta Foundation that supports philanthropic programmes and activities is his personal initiative to give back to the community. From building hospitals, schools, women's empowerment and more, Agrawal has used his powerful influence to serve the greater good of the country.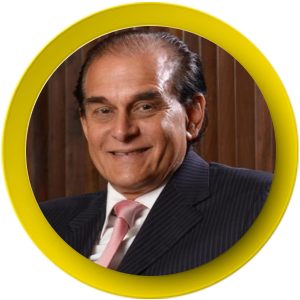 Harsh Mariwala, 68,Industrialist 
Marico Limited is a leading consumer goods company that focuses on health, beauty and wellness spaces spanning over 25 countries. Mariwala also founded a Marico Innovation Foundation that focuses on supporting sustainable businesses, and Kaya Clinic, that operates across Asia and Middle East. 
Constant innovation in thinking and unique solutions are Mariwala's surefire bullets in his game-plan.
But it hasn't been a bed of roses. Mariwala didn't get into a big business school. Nor did he have a desk at work when he started. He hovered around every department to understand things. He travelled across the country to know the customer. He read every management book possible. "Your degree is not your education." he says, and continues, "Entrepreneurs lay so much emphasis on having this one grand vision for their ventures. I've always believed otherwise. With time, I've evolved my vision. This has always enabled us to explore newer opportunities."
Mariwala-isms are best consumed off his much-followed Twitter handle.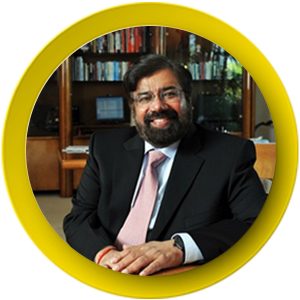 Harsh Goenka, 65,Industrialist 
"Being a good person is very difficult – it's like being a goalkeeper. No matter how many goals you saved, you will be remembered for the goals you missed," says one of Goenka's well-articulated Twitter posts. Another one shares tips towards happiness, focused on cheering up people during the lockdown.
He is much more than the Chairman of RPG Group, and beyond just being among the 100 richest Indians. Though RPG spans across infrastructure, IT for business process outsourcing, pharma, agricultural business, tyres and venture capital – that invests in innovative start-ups in health, wellness, infrastructure, automotive, infrastructure, and project management, he has what it takes to stay on top of his game.
Goenka inspires and invigorates through his tweets and his growing following indicates people absorb his good vibe, for instance: "What will matter is not what you bought but what you built, not what you got but what you gave, not what you learnt but what you taught, not your success but your significance, not your talent but your character. Choose to live a life that matters." Perhaps, that's exactly what he does!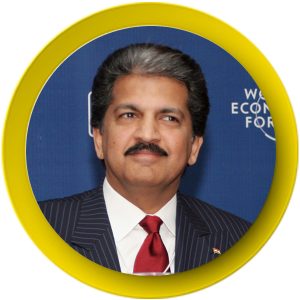 Anand Mahindra, 66,Industrialist
Upholding values and knowing that reputation is as important as profits for success is Anand Mahindra's mantra. Part of the group of influential voices in India who have taken up microblogging (Twitter essentially) as their compelling tool to communicate, he too has a large number of fans whom he inspires.
It's not so much that he is the Chairman of Mahindra Group that spans aerospace, agribusiness, automotive, IT, finance and insurance, infrastructure, industrial equipment, retail, and hospitality or helping set up the Epic television network. It is because despite enormous wealth and legacy, which combine to make him what he is today, he stays grounded, vulnerable and open to his emotions. People love stories where they can relate to someone, despite generational, financial, educational, and other differences. It's the emotional quotient that ultimately brings people closer to Mahindra.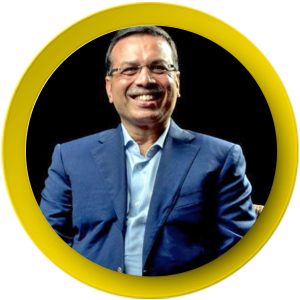 Sanjiv Goenka, 62, Industrialist
The RPSG Group headed by Kolkata-based businessman Sanjiv Goenka used to be dependent on the power sector which contributed to 80% of the company's revenues. Today the 122 CESC has been restructured into four separate companies. 
Although the group's entry to the FMCG snacks (Too Yumm!) business is new, Goenka has been bullish about its future.
Goenka's interests in media and sports are well-known, the most recent being the Lucknow franchise of the Indian Premier League.
Quoted in ET's Panache as saying, "The way I see it, my business can be defined into two categories: one was what I inherited and the other is what I have done with the inheritance." Indeed.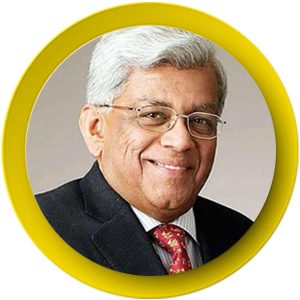 Deepak Parekh, 77, Banker
As Chairman of Housing Development Finance Corporation (HDFC), Parekh has combined grit and determination with an intellect that is sharp and visionary. Membership of some key committees with the Indian government endows him with unofficial consultancy power. His expertise in finance, business, rise and fall of real estate prices, and value of land, make him the go-to banker for policy makers and the government. 
For Parekh, being approachable is important and he has an open-door policy – anyone, irrespective of their hierarchy, can meet him.
Parekh's key management advice? Guard against greed, excess leverage, and short-cuts. Honesty, integrity and humility are time-tested traits and there is no softer pillow to lay your head upon at night than a clear conscience.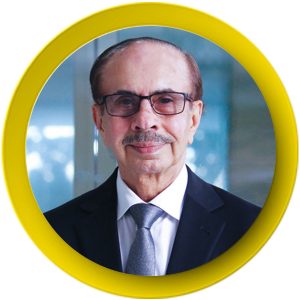 Adi Godrej, 79,Industrialist 
Godrej was literally born with a silver spoon in his mouth. The Godrej family is the pioneer of the largest Indian conglomerate, which deals in a wide range of sectors including FMCG, real estate, industrial engineering and appliances and furniture. His ancestry is worth gold to the western part of India in particular. Under the guidance of Adi Godrej, the company is a member of the prestigious '100 billion' club and has plans to expand into regions beyond the Asia Pacific. 
Late last year, Adi Godrej stepped down as the chairman of GIL to serve as chairman of the Godrej Group and chairman emeritus of GIL. The outcome of the formal division of the $4.1 billion Godrej Group notwithstanding, you can be sure Adi will continue to wear his power in a manner that exemplifies the man: soft, precise and discreet.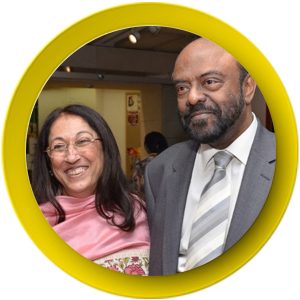 Kiran & Shiv Nadar, 71 & 76, Philanthropist & Industrialist
Known popularly as the power couple, Kiran is a philanthropist and an art collector, while Shiv Nadar has handed over the reins of Chairman of HCL Technologies, after four decades to his daughter Roshini Nadar Malhotra. 
He's described his ability as an entrepreneur as flexible, alert, aggressive, inspiring and positive and using every low as a learning opportunity to bounce back. Today, he inspires millions of young adults to follow their dream.
The Kiran Nadar Museum of Art has emerged as India's first private philanthropic museum, promoting contemporary and modern art from India and the subcontinent. Shiv Nadar University is a philanthropic multi-disciplinary research institution with a vision to nurture the leaders of tomorrow. 
The Nadars believe in the philosophy of 'Creative Philanthropy' that will yield long-term, high impact, socio-economic transformation.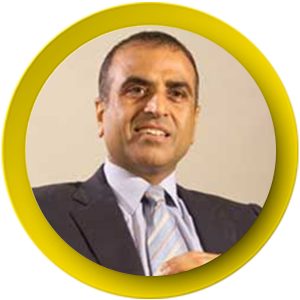 Sunil Mittal, 64,Industrialist
Telecom tycoon Mittal owns Bharti Enterprises which spans over telecom, insurance, real estate, hospitality and more. Airtel is a pioneer of telecom service provider that has expanded into multimedia such as satellite television, broadband services, high speed internet, digital television, banking and more. 
Mittal too, speaks of an up-and-down journey, of life being a great leveller, of working hard and sacrificing harder to build when the chips were down. During the Covid crisis, Bharti Enterprises stepped in to give Rs 100 cr to the PM fund, buy masks, etc. Mittal has proved yet again, that he stands by his fellow men when they've needed him most.
Rakesh Jhunjhunwala, 61,Stockbroker
Most often described as the investor with the Midas touch and often compared with Warren Buffet, Jhunjhunwala has a rare gift. Maybe that's why he named his company Rare Enterprises!
He has an admirable spirit and that, combined with all the planets in his house of money, have seen him amass a substantial net worth to the tune of $3.2 billion.
Needless to say, the stock market transmits Jhunjhunwala's energies, and these energies are certain to rise sky high along with his new venture Akasa Air, due to launch this summer.
Ajay Piramal, 65,Industrialist
Piramal Group is a multinational industry that covers pharmaceuticals, healthcare, cosmetics, glass packaging, financial services and real estate. 
The Piramal Foundation works in tandem with the state government across 21 states in India to support health and welfare, education and provide safe drinking water for the poor amongst other social responsibilities.
Talking about his learnings derived from the Srimad Bhagavad Gita, Piramal Group chairman and philanthropist Piramal has said: "Courage, fearless attitude and focus on the actions are some of the key points that the holy book outlines."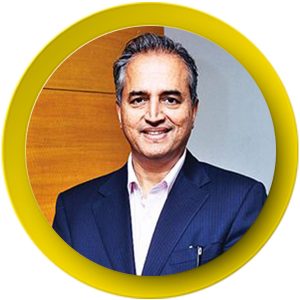 Dr Devi Shetty, 67, Doctor, Entrepreneur
Devi Prasad Shetty, MS, FRCS, is a leading cardiac surgeon and entrepreneur. He is the chairman and founder of Narayana Health, a chain of 21 medical centres. He has performed more than 15,000 heart operations, and his quest has been to make cardiac surgeries as low cost as possible, so as to offer it to sections of society who need it most but find it unaffordable. Last year, he expanded his healthcare company, which is now listed on the stock exchange. 
A big player in the fight against Covid-19, Dr Shetty's initiative "Vaccination on Wheels" featured Volvo buses with refrigeration facility and cold chain, doctors and nurses to reach out to villages and support as many people as possible with "the vaccine against death" as he terms it.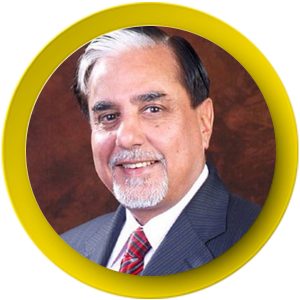 Subhash Chandra, 71, Media Baron
Essel Group, headed by Chandra, spans over Zee Entertainment and Zee Media, Dish TV and Siti Networks – a multi-system operator. The company revolutionised television broadcasting in India with Zee Entertainment. Chandra is the quintessential maverick personality with his successful entertainment and news channels. Even though Zee Entertainment has inked a merger deal with Sony Pictures, Chandra will continue to be a force to reckon with in the Indian media.
Interestingly, Chandra began as a rice trader, but a lot of what he touched worked wonders: Essel Packaging, amusement park Esselworld, etc.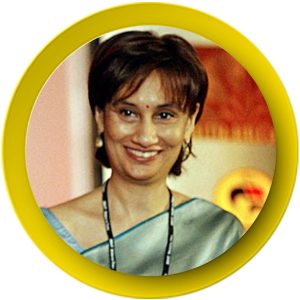 Shobhana Bhartia

,

65, Media Baron
She is the Chairperson and editorial director of HT Media. Rebranding the publication into HT – bright, young media – was Bhartia's brainchild. HT is the second-most influential English newspaper in India, and Hindustan is one of the top Hindi dailies. HT online digital media spans Hindustan Times, Livemint, Desimartini, HT Campus and Shine. HT media also has radio stations – Fever FM, Radio Nasha, and Radio One. It also has a podcast – HT Smart, India's first podcast with AI voices.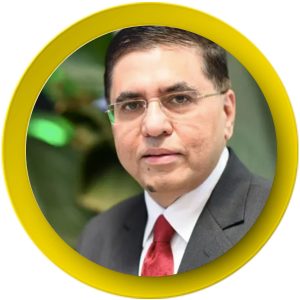 Sanjiv Mehta, 62, Chairman and Managing Director of Hindustan Unilever Limited (HUL)
Sanjiv Mehta, President, Unilever South Asia and Chair and Managing Director, Hindustan Unilever Limited was appointed to the Unilever Leadership Executive in May 2019. That he has won innumerable prestigious global awards for leadership and excellent corporate governance, are mere feathers in a cap that wears the responsibility of creating a nimbler and super-efficient HUL.
And he has achieved it. 
By decentralising decision-making, he has made it easier for Hindustan Unilever to operate with the speed and swiftness of his smaller rivals. Forbes has rated HUL as the most innovative company in India and the 8th most innovative company in the world. Aon Hewitt in a global study rated HUL as the 3rd best company globally for building leaders.
A firm believer that 'doing well' and 'doing good' are two sides of the same coin, he propagates the cause of compassionate capitalism.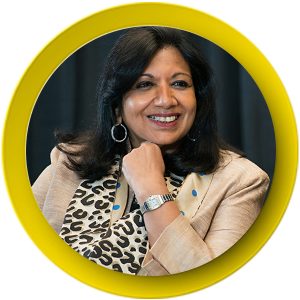 Kiran Mazumdar-Shaw, 68, Entrepreneur
"It's not the shoes but the steps you take that make your destiny," she says.
India's richest self-made woman, Kiran Mazumdar-Shaw founded the country's largest listed biopharmaceutical firm, Biocon. Amongst her innumerable accolades, most recently, EY named her World Entrepreneur of The Year 2020 and Forbes has listed her as the 65th most powerful woman in the world. 
A frontrunner in scientific breakthroughs and developments; she believes that a nation's culture is not just embedded in its visual and performing arts but also in its sciences.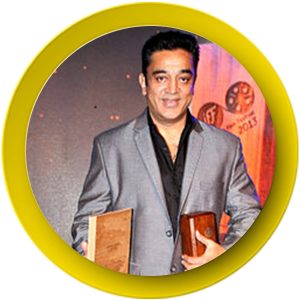 Kamal Haasan

,

67, Actor
An actor, filmmaker, philanthropist and politician, he has done a fair bit of work in Hindi cinema but works extensively in Tamil cinema. He turned his fan club into a welfare association – Kamal Narpani Iyakkam, that runs donation drives for health and education. His welfare association also publishes a magazine that sheds light on child abuse, drug abuse and his views on politics.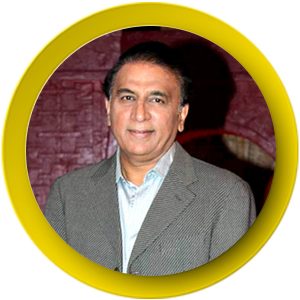 Sunil Gavaskar, 72, Cricket Commentator, Former Cricketer
The 'little master' is a big influencer of the game till today, both in India and worldwide. Widely regarded as one of the greatest batsmen of all times and one of the best opening batsmen in Test cricket history, Gavaskar is one of the most loved and stylish cricketers in the country. Today, he lends his expertise in the game via commentary on TV and special columns in print.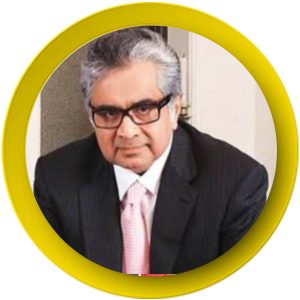 Harish Salve, 65, Senior Advocate, Supreme Court of India
India's most expensive lawyer and the most high-profile one – are tags that Harish Salve is used to. 
Salve has earned his mettle with cases fought in the Supreme and High Courts. He has represented high-profile clients like Mulayam Singh Yadav, Prakash Singh Badal and Lalit Modi. Harish Salve is also known for his spectacular success in the Vodafone matter and recently in Kulbhushan case.
" From Nani Palkhivala I learnt that genius is a lot of hard work. It entails having the capacity to do what people find boring, that is where you hone your attention to detail. Palkhivala taught me to make excellence an end unto itself. He used to say that the measure of how well you've argued in court comes not from the decision of the court, but from how you personally feel you've performed. He opened up a whole new dimension of the world before me," he says.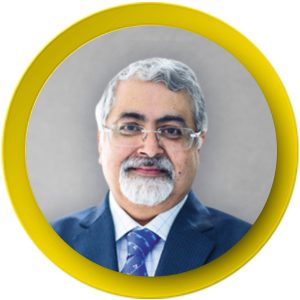 Shardul Shroff, 61, Corporate Lawyer
As a thought leader in the legal domain, Shroff has been consistently rated as a leading corporate and M&A lawyer, both internationally, and here in India. After breaking away from his brother to form Shardul Amarchand Mangaldas, Shroff soared to even greater heights representing the cutting-edge of legal expertise, with a slew of high profile clients which includes Facebook.
He has been recognised as one of "The Game Changers of India, 2018" by The Economic Times.
Sunita Narain, 62, Environmentalist
We are not at peace with nature — is the title of Narain's closing blog of 2021.
 What can I wish for in the middle of a pandemic? It is not going to be a "new" year if we continue with our foolish ways of managing the planet, she adds.
"In our highly uncertain world, there is only one certainty now — nature is on a rampage, telling us that enough is enough."
"A country's success in containing the virulence of the disease lies in its investment in society-wide public healthcare systems, and that these need to be at the primary level, accessible, available and staffed to meet the needs of all. This then is where the focus needs to be, even as we ride over to the next variant."
In matters of sustainability and the environment you don't mess with Narain. Now only if the government would listen…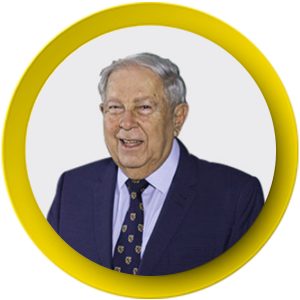 Yusuf Hamied, 84,Industrialist
Polish-born Indian scientist and businessperson Dr Yusuf Khwaja Hamied is Non-Executive Chairman of Cipla, a pharma major founded by his father. A world-renowned scientist, Dr Hamied obtained his PhD in organic chemistry in 1960 from the University of Cambridge. Widely hailed for producing generic AIDS medicine and other drugs meant for people in poor nations, Hamied has led efforts to eradicate AIDS in the developing world and give patients life-saving medicines regardless of their ability to pay, and has been billed as a modern-day Robin Hood. 
In a 2021 interview with HT, Hamied said, "I would love to partner with companies to produce drugs that we have no know-how of — maybe we could partner with a large vaccine manufacturer. I would certainly look at it, very, very seriously." 
On Cipla's mission statement, Hamied says: "Success does not make a company great; what really matters is its contribution to society and its contribution to making life better for everyone. I think that sums up Cipla's attitude."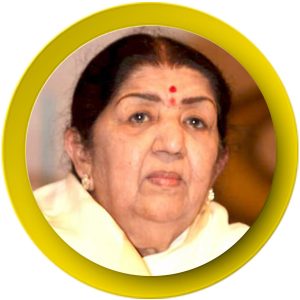 Lata Mangeshkar, 92, Playback Singer
The Nightingale of India is an appropriate sobriquet for her. She's sung for thousands of songs in 36 languages. She winces at the current lyrics and music in Indian cinema in its current avatar and asks budding artists to aspire towards originality. She has been decorated with the Bharat Ratna and Dadasaheb Phalke awards, and has produced four films.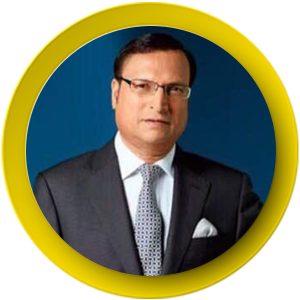 Rajat Sharma, 64, Journalist, Media Baron
In his childhood, Sharma spent many days without proper food and slept on railway stations. Today he's come a long way indeed and is a well-known and respected journalist nationwide. After winning several awards and hosting the famous and longest running show on Indian television 'Aap Ki Adalat'. A real and warming story of a man, who has made himself stand strong and proud.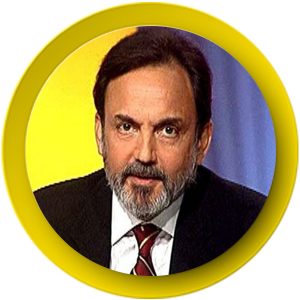 Dr Prannoy Roy, 71, Media Baron, Psephologist
A pioneer in Indian TV and digital journalism, Roy founded NDTV (along with his wife Radhika Roy), one of the most credible sources of news in India. His origins as lead anchor for election analysis and budget specials, on India's national television network Doordarshan, led him to host the most viewed budget and election specials on NDTV. 
Nandan Nilekani, 66,

Entrepreneur
He co-founded leading infotech major Infosys and is now Non-Executive Chairman of the company. But other than Infosys, he was Chairman of the Unique Identification Authority of India (UIDAI) which gave the country the now near-must-have Aadhar Card. He was the part of the government's technology government and even joined the Congress, but is now inactive there. An author of bestselling books, Nilekani's voice is much respected across the nation on business and social issues.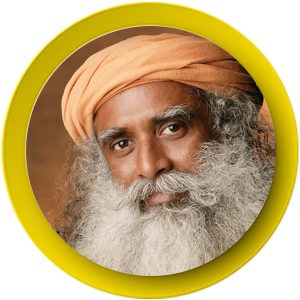 Sadhguru Jaggi Vasudev, 64, Yogi, Author
He hits a nerve amongst some and establishes a direct connect with many, especially India's youth. But it is his ability to sync with the youth that has made his popularity grow. He creates ripples where he goes, and in a recent Twitter response to trolls, he said – "Some people expect a spiritual organisation to be spineless and without nerve. Indian spirituality is not wimpy. We stand up for what matters. If filth is all you can throw at us, we will make manure and throw it back hoping you will blossom. Wishing you well!"
Sri Sri Ravi Shankar, 68, Spiritual Guru
"Sri Sri", Guru ji, or Gurudev founded the Art of Living Foundation in 1981, a volunteer-based NGO providing social support to people. He has proved that he is not a fly-by-night spiritual saviour, instead his programmes have aided people from a wide range of backgrounds – victims of natural disasters, survivors of terror attacks and war, children from marginalised populations and communities in conflict, social and environmental causes, among others. He has rekindled the traditions of yoga and meditation and offered them in a form that is relevant to the 21st century.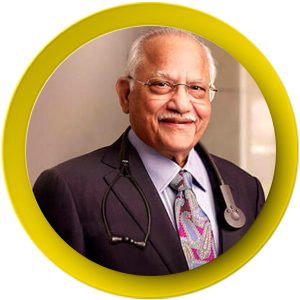 Prathap C Reddy, 88, Doctor,Entrepreneur
After a flourishing (cardiology) practice of his dreams in the US, Dr Reddy was asked by his father to return to India. He soon realised that the medical landscape in the country was plagued by several gaps, such as, poor infrastructure, abysmal delivery, and un-affordability. The cardiologist turned an entrepreneur at 50, despite a lot of opposition. He founded the first corporate chain of multi-speciality hospitals in India, the Apollo Hospitals. Over the last three decades, India's medical landscape has seen a massive shift, and in no small measure, Apollo Hospitals and Dr Reddy have played a major role in bringing about this revolution.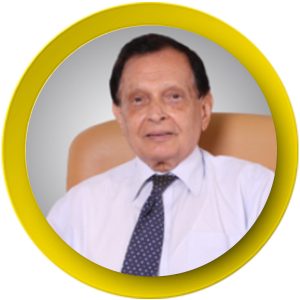 Dr Farokh E Udwadia, 70, Physician
Dr Udwadia is India's most gifted diagnostician. His cult status is oblivious to him as are the many at Breach Candy and Parsi General Hospital who stand up as he passes by. Yes, we do tend to anoint doctors with God's powers but with Dr Udwadia, it hasn't been us, but God himself who works through him.  
For him, the essence of ethics which doctors should work with is a reverence for life. Through this philosophy— kindness, truth and empathy, which are traits he guards – morph into meaning. The last of the legendary physicians we have in our midst, he is revered by millions – both patients and doctors.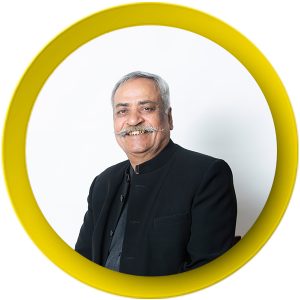 Piyush Pandey, 67, Adperson
Decidedly the biggest name in the Indian advertising and marketing services industry and the biggest Indian in world advertising, he has led not just Ogilvy, India's biggest adshop, but also headed the global creative team at the WPP-owned advertising agency network. Pandey has seamlessly churned out iconic ads for the 40-odd years he's been in the business, but for those who know him personally, it is his humanness that has served as his most endearing quality.
"It's not about how many times you see an ad, but for how many years you remember it," he muses.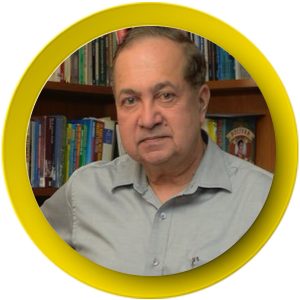 N Ram, 76, Journalist
Narasimhan Ram is Chairman of Kasturi & Sons Limited and Publisher of The Hindu. He hails from the Kasturi family who control The Hindu Group of Publications. Formerly the Editor-in-Chief, he is well respected nationwide for fair and credible journalism. He stands firmly behind truth, backing his organisation to pursue independent journalism and to refrain from toeing the establishment's line.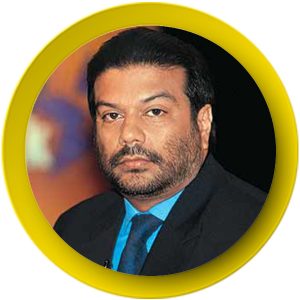 Vir Sanghvi, 65, Journalist
To describe Vir Sanghvi as an Indian print and television journalist, author, columnist and talk show host, is like revealing the outer wrapper of a decadent handcrafted dark chocolate. When he holds forth on food and drink, you can take him for every word he writes or speaks. His column Rude Food is the gold standard in culinary circles in the country.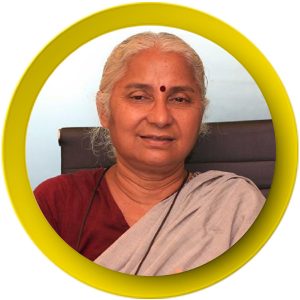 Medha Patkar, 67, Social Activist
A true-blue social activist known chiefly for her work with people displaced by the Narmada Valley Development Project (NVDP), Patkar is a loyal advocate of human and social rights. Patkar founded her campaigns on two basic tenets in the Indian Constitution: the rights to life and to livelihood. She founded the National Alliance of People's Movements of which she is the national convenor.
Shashi Tharoor, 65, Wordsmith
Words can't describe Shashi Tharoor as finely as he can describe them! One thing is for sure – #tharoorisms have reignited our fascination with the English language. 
He is also an Indian politician, writer, and former international diplomat, now serving as Member of Parliament, Lok Sabha from Thiruvananthapuram, Kerala. But we have him on this list as a wordsmith.
From one of his Twitter posts: "To all the well-meaning folks who send me parodies of my supposed speaking/writing style: The purpose of speaking or writing is to communicate with precision. I choose my words because they are the best ones for the idea I want to convey, not the most obscure or rodomontade ones!"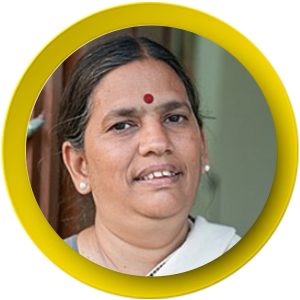 Sudha Bhardwaj, 61, Activist
Sudha Bharadwaj is popularly known as 'people's lawyer' in India. She has spent more than three decades working with the most marginalised sections of this country.
 Her volunteer work with Asiad Games construction workers in Delhi – Adivasi migrants from central India and Orissa working in conditions that she described as 'bondage-like', changed her perspective forever. Bharadwaj moved to Chhattisgarh to work with mineworkers and teach their children at the Chhattisgarh Mukti Morcha. Being involved in the most recent Bhima- Koregaon case brought her into the spotlight which saw her arrested for nearly three-and-a-half years.
Yet she remains unbothered and undeterred by her task at hand. A popular educator at law schools, Bharadwaj used her presence in the prison to take up the cause of undertrials.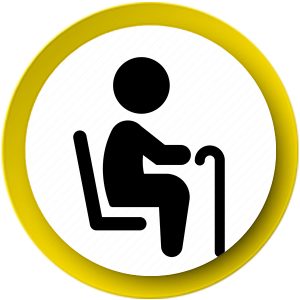 The Unknown Indian 
You know who you are.  
You may be considered as just an 'ordinary' citizen and your extraordinariness goes unsung. Yet you go on…
You silently feed the hungry and warm those shivering with cold, on our streets. Support people who need your help.  Run grocery and small errands for seniors, and those who are home alone. Stand by strangers in their distress. Give up your oxygen to a person you deem more needy. Comfort the grieving; having just lost your loved one yourself…the list of good deeds you do is endless.
Through the two outrageously difficult years for each of us in this pandemic; you – The Unknown Indian are the most powerful influencers of a better India – waking up each day to serve, with no expectation of reward or accolades.
We honour each one of you, and thank you for inspiring others through your unconditional love and kindness.